Japanese lawmaker in hot water after calling Obama 'descendant of black slaves'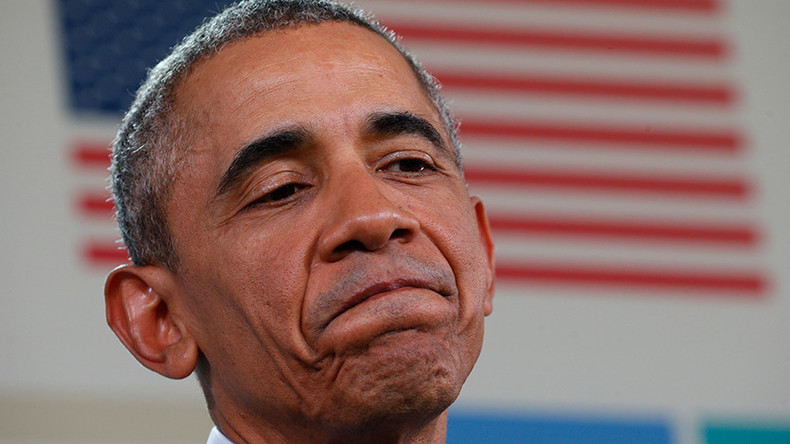 A lawmaker from Japan's ruling party faced a backlash after he said US President Barack Obama is a "descendant of black slaves." Although Kazuya Maruyama later apologized, opposition MPs accused him of racism and called for his resignation.
"His remark can be regarded as an affront to the US president, and could develop into a serious problem that may affect Japan's diplomatic relationship with America," Democratic Party of Japan lawmaker Yosuke Kamiyama told the lower house budget committee, the Japan Times reported.
Several opposition parties have submitted a resolution calling for the resignation of Maruyama, who is the head of the judicial affairs division in Prime Minister Shinzo Abe's Liberal Democratic Party.
"In the United States, a black man has become its president. I mean, he is in a bloodline of black people who were slaves," Maruyama, a 69-year-old US-educated lawyer, said on Wednesday.
"People in the country's founding era would have never thought that a black slave would become president. That's how dynamically America has evolved."
Maruyama later held a news conference to apologize for his gaffe. "I'm truly sorry I made remarks that could be misunderstood," Japan Today reported him as saying.
Maruyama's belief that all African-Americans were once slaves is "ignorant" and "racist in thought," Eric L. Robinson, creative director of the Black Tokyo website, told the Japan Times. Obama, the first African American president of the United States, is the son of a Kenyan student and the daughter of Irish immigrants. Had Maruyama done his homework, he would have known that Obama was "not an African that was in slavery in America," Robinson noted.
Shortly before making his comments on Wednesday, Maruyama toyed with the idea of Japan becoming part of the United States.
"What kind of problems with the Constitution could arise if, for instance, Japan becomes the United States' 51st state?" he wondered.
"As the allocation of House of Representatives seats to each state depends on its population in the United States, 'Japan State' would probably hold the largest share in the House," Maruyama, a former TV legal commentator, said.
"If so, someone from 'Japan State' might become US president," he noted.
Last February Ayako Sono, a former education advisor to Prime Minister Shinzo Abe, caused public outrage when she praised apartheid in South Africa and called for Japan to adopt a system to force immigrant workers to live in separate zones, depending on their race. In her opinion piece published in the Sankei Shimbun newspaper, Sono said: "Since learning about the situation in South Africa 20 or 30 years ago, I've come to think that whites, Asians, and blacks should live separately." Her comments sparked an outcry on social media platforms, with many calling them racist.
You can share this story on social media: