Lada skills: Extreme make-over transforms Soviet classic into tank bruiser (VIDEO)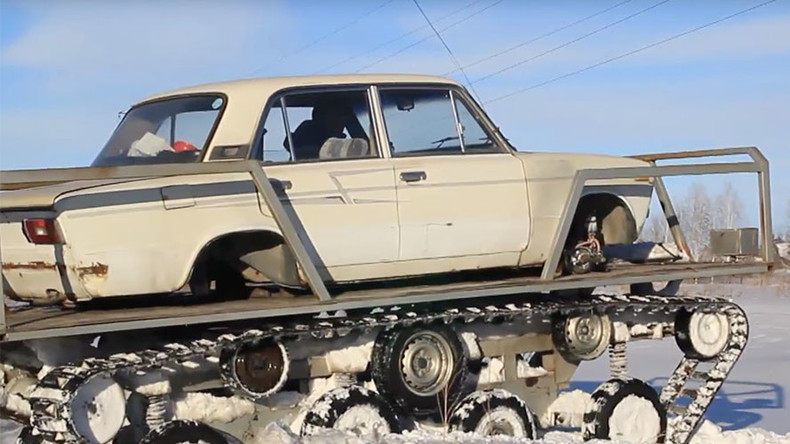 Owners of the much maligned Soviet era Lada have long been the punchline of jokes in the motoring world, but one intrepid engineer is making the 1970s compact car a force to be reckoned with by turning it into a winter war machine.
Pavel Shavrin, a Russian engineer from Magnitogorsk, has made sure he will never be ridiculed again whilst driving the notoriously basic and underperforming VAZ-2101.
He has fitted the model, known as the Zhiguli in Russia or Riva in Western Europe, with a pair of massive tank tracks capable of ploughing over anything in its way.
The 4-door sedan may have had trouble making it up hills, but with Shavrin's extreme make-over, this version can thunder painlessly through mounds of ice and snow.
Lada stopped making the box-car in 2012. Approximately 20 million of the original model were sold during its 40 years on the market.
READ MORE: Don't truck with the Russians: These all-action vehicles will blow your mind (VIDEO)

With a Lada capable of crushing anything in its path, we suspect petrol heads will now keep any mockery reserved for the USSR classic to themselves.