'Cabinet of Shame': Italian govt declassifies documents related to Nazi & fascist war crimes
Published time: 17 Feb, 2016 12:02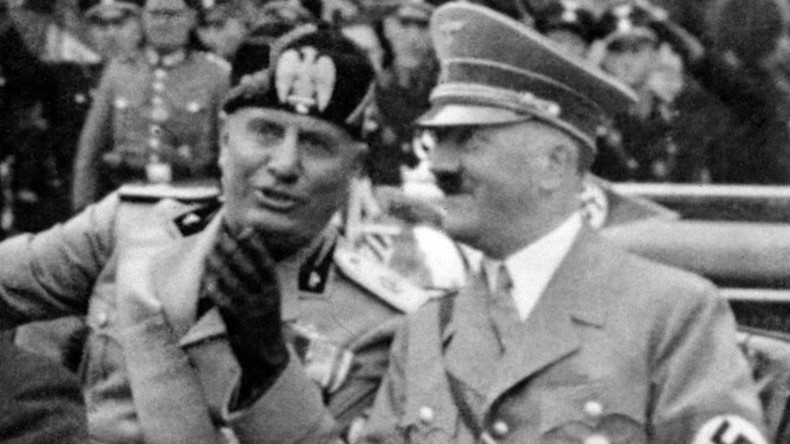 The Italian government has released documents outlining fascist and Nazi war crimes committed in the country during World War II. Some of the papers are part of a "cabinet of shame" which concealed the crimes for decades.
Declassified by a parliamentary commission, the papers detail war crimes ranging from anti-Jewish persecution to massacres of civilians. In total, the crimes resulted in 15,000 deaths.
They include 695 files from the so-called "cabinet of shame," which for decades hid away original documents of war crimes inside a storeroom of the military prosecutor's headquarters, bearing the stamp "provisionally archived." Originally discovered in 1994, the cabinet kept files from the secret services, the Ministry of Foreign Affairs, the Interior Ministry, and other offices.
Among the gruesome crimes kept in the cabinet was the SS killing of about 560 people, including dozens of children, in the Tuscan village of Sant'Anna di Stazzema. A British intelligence report titled 'Atrocities in Italy' was also found which outlined investigative findings that British officers handed to Italian prosecutors after World War II to help them put war criminals on trial.
The speaker of the Chamber of Deputies, Laura Boldrini, said the move is an important step in Italy's path towards transparency.
"A truly democratic country should not be afraid of its past," she said, as quoted by the International Business Times.
Renzo Gattegna, president of the Union of Italian Jewish Communities, hailed the opening of the cabinet as a "historic breakthrough," according to the Times of Israel.
It "fills a serious gap and announces the start of a new season of awareness about the crimes and responsibilities of fascism and Nazism in Italy," Gattegna said.
The war crime documents were uploaded as a 13,000-page database on the website of parliament's Chamber of Deputies on Tuesday. Users can browse the online index and request digital copies of specific documents.
The disclosure comes after a parliamentary investigation launched in 2003 found that the documents were not deliberately hidden, but rather forgotten. However, a separate report claimed they were intentionally buried in order to avoid damaging relations with Germany.