Russia has no ship in Caspian Sea that could hit Syrian hospital with ballistic missile – MoD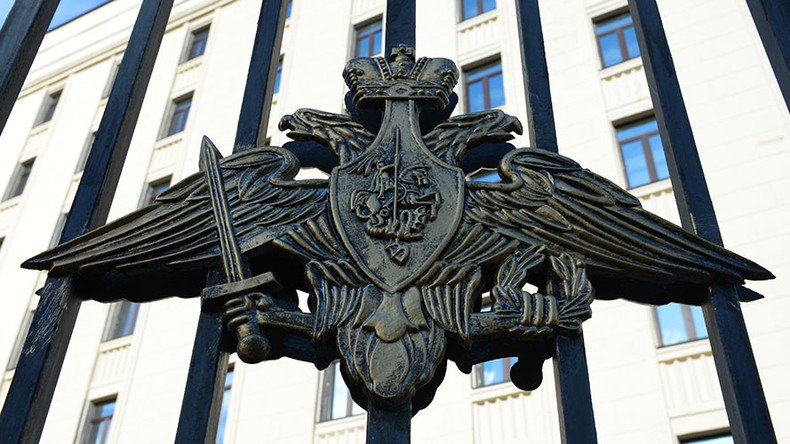 Russia has no ships in the Caspian Sea fleet that could have hit the Syrian hospital in Idlib province with a ballistic missile, the Russian Ministry of Defense said in a statement, responding to accusations leveled by Turkish PM Ahmet Davutoglu.
"The Caspian Sea fleet has no ships capable of launches of ballistic missiles," MoD spokesman Igor Konashenkov told reporters on Tuesday.On Monday, during a visit to Kiev, Turkish PM Davutoglu said Russia had launched a ballistic missile from the Caspian Sea and hit a medical facility in the city of Idlib in northwestern Syria.
He reiterated that the Russian Air Force carries out strikes targeting terrorists only after repeated checks of received data, and following coordination with partners to exclude the risk of hitting civilians.
Konashenkov said the reports from Turkey on hospitals being hit were fakes.
"The messages about the allegedly destroyed hospitals and schools, in Azaz from February 10 and in Idlib from February 15, have the same master data: Gaziantep, Turkey," he said.
Ankara has launched an "aggressive information campaign" against Russia to prevent losing control in northern and northwestern Syria, where the Turkish authorities have been "absolute rulers" in the past years, Konashenkov said.
He added that reports in Western media of the alleged Russian strikes and their victims varied during Monday. He said initial reports suggested one hospital in Idlib was hit. However, by the evening reports claimed five medical facilities and several schools had been hit not only in Idlib, but also in Azaz, Aleppo province.
"To ensure extra reaction, the reports initially said the allegedly hit hospitals were 'supported' by Medecins Sans Frontieres (MSF, Doctors Without Borders)," Konashenkov said.
To make the incident seem similar to the US bombing of the MSF hospital in Kunduz, Afghanistan last year, that killed 30 and injured 37, the word "supported" was eventually dropped, he added.
"During evening TV broadcasts all the allegedly bombed targets transformed into 'MSF hospitals'."
READ MORE:Turkey shells Kurdish forces in Syria for 4th successive day
Konashenkov said Ankara has been conducting heavy artillery strikes, targeting the Syrian Army and moderate opposition forces close to the border. Turkey fired over 100 rounds that hit an inhabited area in Aleppo, he added.
You can share this story on social media: