Russian granny asks younger daughter to hire killer for elder… over grandkids
Published time: 16 Feb, 2016 13:20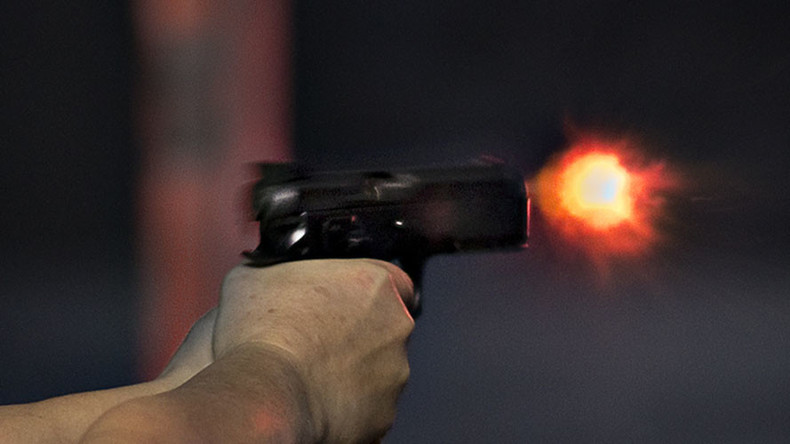 A 63-year-old pensioner from Siberia was dead serious about keeping her grandchildren by her side. So much so, she decided to get rid of one of her daughters for good.
Maria K. from Tobolsk took care of the two children after her daughter, Natalya, lost custody. But according to LifeNews media outlet, earlier in 2016, Natalya showed up at her mother's doorstep saying she wanted her children back. When the older woman refused, the two had a big fight.
As a result Maria decided upon a macabre approach: she asked her younger daughter, Yulia, to arrange a killer for Natalya. She said she was willing to pay 40,000 rubles (just over US$500) to secure her elder daughter's death.
READ MORE: Not killer's day: Gun malfunctions, murderer gets stuck in elevator with victim

Yulia pretended to agree to help her mother, but immediately contacted the police. A while later a policeman turned up at the scheming pensioner's place posing as a hitman who had killed her daughter: he produced Natalya's passport and accepted his 'fee'. Upon handing him the money, the would-be custody killer was immediately arrested.
In this latest case, the family was left in ruins, but fortunately no one lost their lives. However it's still reminiscent of a real-life horror story that unfolded in 2015, when a 68-year-old woman from St. Petersburg was nicknamed 'Granny the Ripper' for killing at least a dozen people since the late 1990s. Valentina Samsonova kept a detailed journal of her killings involving drugs, saws and dismemberment.