Weeeee! Shanghai mall installs giant slide (PHOTOS)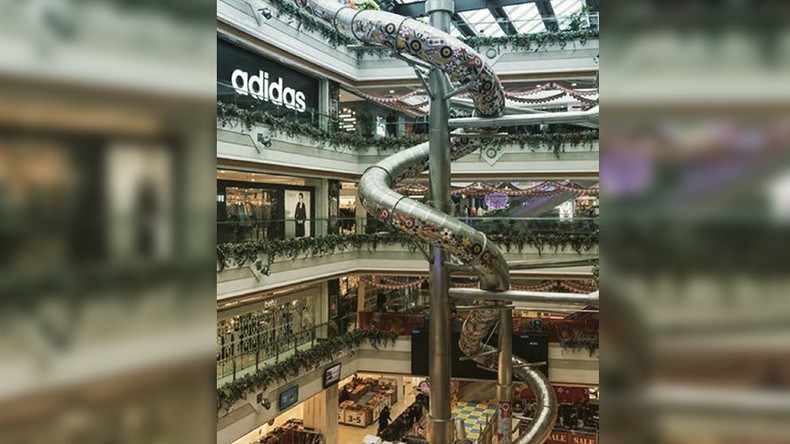 A giant five-story slide installed inside a Shanghai shopping mall has the internet both fearful - and bursting with excitement.
Images of the new installation at the Printemps Department Store in Pudong have gone viral after being shared more than 51,000 times on the Chinese microblogging site Weibo, as well as attracting more than 26,000 comments and likes.
The 66ft (20 meter) stainless steel slide snakes all the way from the mall's fifth floor down to the ground floor, with a journey time of 16 seconds.
Although there are no legal inspections demanded of such a structure, mall management have said the slide has been tested and it is safe.
If you take their word for it, you can try it out starting next Monday when it opens to the public.
While such a slide may be a dream come true for many, some netizens remain doubtful of the slide's safety, Shanghaiist reported.
"I feel like it will cause deaths, seriously," wrote one Weibo user.
"It's very scary, I feel like if you die in there, it'll take a while for people to find out," said another.
For others, however, more pressing concerns over using the slide emerged.
"What if someone farted inside?" one worrisome user asked.
"Once you're done sliding down such a long slide wouldn't your trousers be worn out and torn?" commented another, the BBC reports.
What do you think, would you use the slide? Let us know in our poll below.