Dutch courage: Watch four lads save mom & child from sinking car
Published time: 13 Feb, 2016 14:04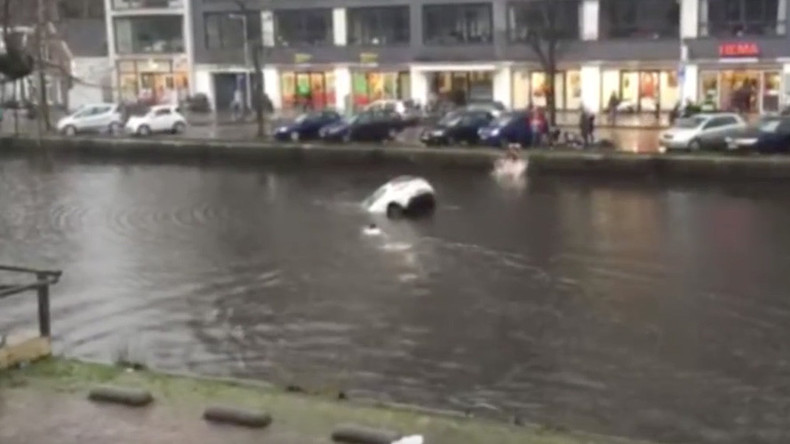 Four men in Amsterdam pulled off a daring rescue usually reserved for an action film when they plunged into a freezing canal and pulled a woman and her child out of their sinking car.
Footage of Tuesday's rescue now going viral shows the men swimming to the car and breaking the vehicle's windows with stones.
One of the men, Ruben Abrahams, played down their heroics, telling RTL: "I think every healthy young man would have jumped into the water. It is a quite natural reaction. I think we just did a good deed."
The woman had parked her car along the canal at Sloterkade, but when it started to move, she was unable to stop it from plunging into the water, according to the local fire department.
She and her daughter were taken to a local hospital after the rescue, and are reportedly doing well.
Her car has been recovered from the canal, but might not be roadworthy anytime soon.
For those who find themselves witnessing a similar situation, here is a quick lesson.
While this episode of "Mythbusters" disproves the movie magic of a DIY rescue from inside the car.
This rescue comes just days after a 21-year-old Pakistani refugee saved a German man from drowning after he fell into the Rhine river while urinating.
READ MORE: Heroic refugee saves drowning man celebrating German Carnival