Kim vs Kim: Kardashian Kimoji challenged by N Korea leader's emojis
Published time: 13 Feb, 2016 08:34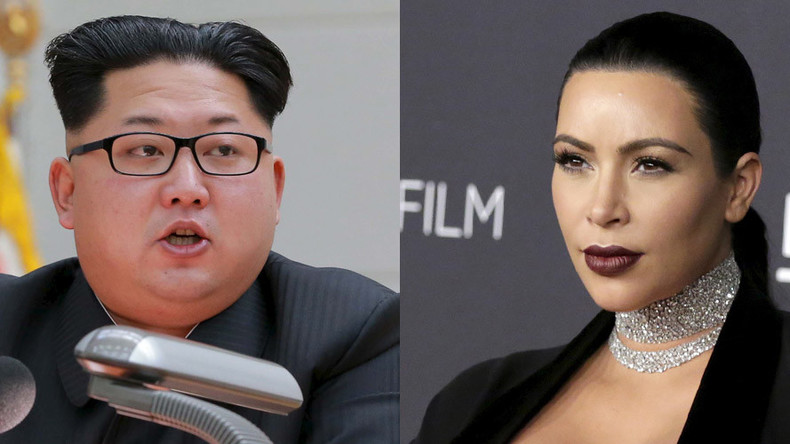 Kim Kardashian's famous Kimoji icons are now being challenged by the "Kimunji" series, mocking the North Korean ruler's nuclear endeavors as well as his mundane passion for NBA stars.
Kim Kardashian's Kimoji app has more than 500 icons of her and her products, as well as the celebrity's famous body parts. Designed for online users, it became the top-selling app on iTunes last year.
But some creative minds obviously got annoyed with Kardashian's lavish lifestyle and the message her Kimoji may send.
"The content is pretty crass – I don't even want to mention some of the images that are on there," US-based web designer Ben Gillian, 32, told the New York Times.
"Lots of kids look up to the Kardashians. As far as I gather, most of the people using these are under the age of 20."
Gillian came up with "Kimunji" series, referring to North Korea's young leader Kim Jong-un. Pyongyang's recent missile launches and its secretive nuclear program frequently make headlines and provoke a social media response.
Also, Kim's extravagant moves – fuelled by an uneasy legacy of the Kim dynasty – has become a frequent object of mockery on the web.
The Kimunji icons are easily recognizable. Kim Il-sung, founder of North Korea and his son, Kim Jong-il, are found right in the middle, next to a red badge carrying portraits of the two rulers worn by almost every North Korean.
North Korea's missile program and alleged nuclear ambitions are available to tap as well. Dennis Rodman, who won NBA Defensive Player of the Year Award twice during his impressive basketball career, is also there. He made headlines several times, visiting North Korea to meet Kim Jong-un – believed to be a passionate basketball fan – calling the Pyongyang leader "a friend for life."
'The Interview' to hit UK cinemas amid N. Korea tensions

"The reaction has been great, overall," Gillin told the NYT.
"There are people who are angry, who think it's honoring Kim Jong-un, which is in no way the intent."
He said his goal was to draw users' attention to Kardashian's influence.
She has 60 million Instagram followers, which far exceeds the number of North Korea's population.