N. Korea cuts all hotlines with South amid rising tensions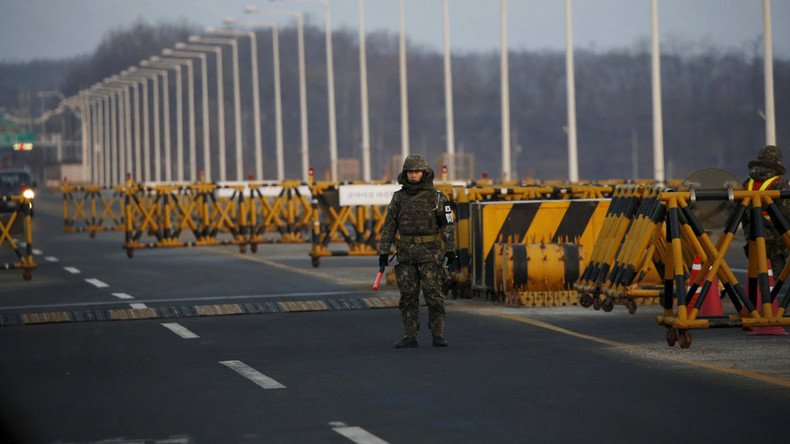 North Korea has severed all communication hotlines with its South Korean neighbor amid a spike in tensions following Pyongyang's recent rocket launch. Seoul says it will start talks with the US as early as next week on the deployment of a new missile defense system.
All emergency hotlines connecting the two rival states were cut on Thursday, following the South's decision to stop operations at the joint industrial complex in Kaesong, Seoul's Defense Ministry spokesman Moon Sang-gyun said on Friday.
Meanwhile, South Korea will begin talks with Washington on the deployment of an advanced US missile defense system as early as next week, a South Korean defense official told Reuters.
Russia and China have expressed concerns about the potential deployment of Terminal High Altitude Area Defense (THAAD). Russian Ambassador to Seoul Alexander Timonin said that deploying the anti-ballistic missile system will not help solve the North's nuclear problem.
"Russia thinks that deployment of such systems in the Republic of Korea [South Korea] hardly facilitates strengthening peace and stability on the Korean Peninsula and brings the resolution of the nuclear problem," he told a press conference last week.
Seoul took decision to shut down the Kaesong inter-Korean factory - the last major symbol of cooperation on the peninsula – on Wednesday, following Pyongyang's Sunday launch of a long-range rocket and a fourth nuclear test on January 6.
On Friday, the South shut off water and energy supply to the Kaesong complex, situated 10km north of the Korean demilitarized zone, in reprisal for the deportation of some 300 South Korean workers and its takeover by the North Korean military on Thursday.
The South's unification minister, Hong Yong-pyo, described the move as "very regrettable" and cautioned the North against damaging South Korean property in the complex.
The closure of Kaesong provoked a strong reaction from North Korean officials, who called it "a dangerous declaration of war" and a "declaration of an end to the last lifeline of North-South relations," according to a statement from the North's Committee for the Peaceful Reunification of Korea, as cited by AFP.
South Korean workers were ordered to leave the factories by the deadline set by the North at 5.30pm (08:30 GMT) on Thursday. They were prohibited from taking anything apart from personal items.
In addition, the North ordered the freezing of all South Korean assets at the park.
The Kaesong Industrial Park was opened in 2004 in the North Korean border region as a breakthrough collaborative project between the neighbors, and was designed to alleviate strains between the two countries.
The tensions on the Korean Peninsula have heightened since North Korea launched a long-range missile and claimed it successfully placed the observation satellite Kwangmyongsong-4 into orbit on Sunday.
You can share this story on social media: