Gangland terror: Irish police advise journalists to leave homes over underworld threats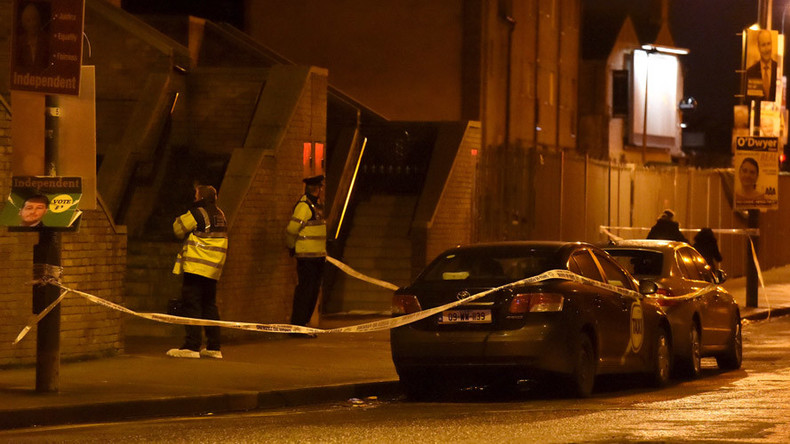 As gun crime dominates the headlines in Ireland, at least two journalists reporting on the latest escalation in gangland violence have been advised by police to leave their homes following threats.
The Irish police force has formally notified Independent News & Media (INM) - one of the largest media organizations in Ireland - that there is a "safety risk" for some of their staff stemming from threats made by organized crime gangs.
The threats are seen as an obvious attempt to gag and strike fear into crime reporters, who have been covering a recent eruption in gang violence in the capital, Dublin.
"This is an outrageous threat to the freedom of the press in Ireland and we are taking the threats with the utmost seriousness," INM Editor-in-Chief Stephen Rae, said in a statement Thursday.
"Our media group will not be deterred from serving the public interest and highlighting the threat to society at large posed by such criminals."
READ MORE: One killed as armed men dressed as cops open fire at Dublin boxing event

A feud between rival gangs has been blamed for two gun deaths over the past week in Ireland. Last Friday, a coordinated attack at a boxing event by six gunmen armed with AK-47s left Kinahan gang associate David Byrne, 34, dead and two others injured.
The following Monday, in what is believed to have been an act of retaliation, the brother of crime boss Gerry 'The Monk' Hutch was shot dead by raiders at his home.
READ MORE: Gang war tit-for-tat rages in Dublin as austerity-hit Irish cops 'lack presence'
The threats to the media are a stark reminder of previous struggles to combat gang crime in Ireland.
Since the warnings, two journalists working for INM have been advised to take precautionary measures and leave their homes, the Irish Times reports.
Meanwhile, Irish Prime Minister Enda Kenny has condemned the threats, saying: "One of the pillars of a functioning democracy is freedom of speech and in any self-respecting society, journalists must be afforded the freedom to go about their jobs without fear of reprisal."
"Those who engaged in the recent killings on our streets will be brought to justice and no resource will be spared in doing so," he added in his statement.
The Minister for Justice Frances Fitzgerald said police are "working closely" with INM to ensure the safety of journalists.
You can share this story on social media: