1 killed as armed men dressed as cops open fire at Dublin boxing event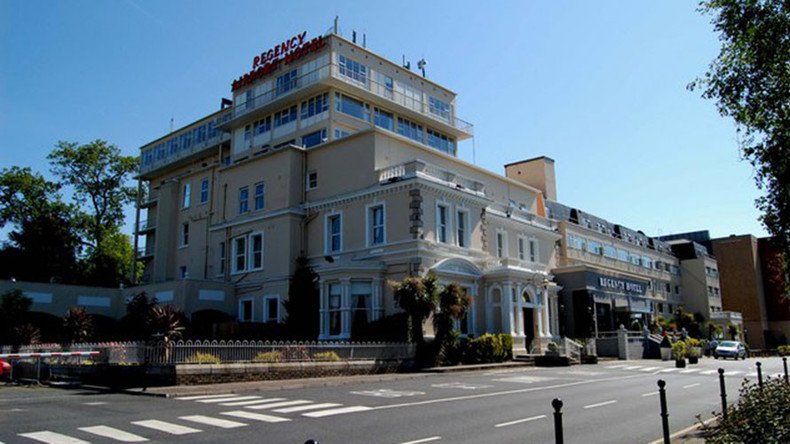 A wild day in the Irish capital of Dublin Friday as two masked men dressed as police stormed a boxing press event and shot one man dead.
Two others were taken to hospital for possible gunshot wounds.
While one of the boxers featured during the promotional event stood in just his pair of Superman underwear, two men burst into the foyer of the hotel reportedly dressed in law enforcement uniforms and began firing what appeared to be AK47s, according to witnesses.
A man by the name of Chris McDonagh wrote on Facebook that the suspects pointed AK47s in the faces of several people and "shot the man one foot [next] to me."
One person said the gunmen had 'GARDA ERU' (a division of law enforcement) in yellow letters on the back of bullet-proof vests. Their faces were covered, but a witness said they spoke with "strong Dublin accents".
Outside the hotel, a third gunman was seen roaming the area and firing a shot as he warned an innocent man to "get out of the f****** way," the Irish Independent reported.
One man died at the scene, who has been named as David Byrne, an alleged associate of the Kinahan crime gang. Two other males were taken to hospital. All the victims were in their 20s or 30s, according to authorities.
UTV journalist Mick McCaffrey tweeted that the man who was killed was believed to be involved drug shipments for the Kinahan cartel.
The three suspects were seeing fleeing the scene after the incident, escaping in a van that was later found burnt out in a nearby housing estate.
They are believed to have then escaped on foot.
The incident occurred at the Regency Hotel on the northside, which has been hosting weigh-ins for the 'Clash of the Clans' show scheduled to take place on Saturday.
The Saturday event has reportedly been canceled.
You can share this story on social media: