'We walked in, no running': Jailed British IS recruit boasted of crossing Turkey-Syria border by day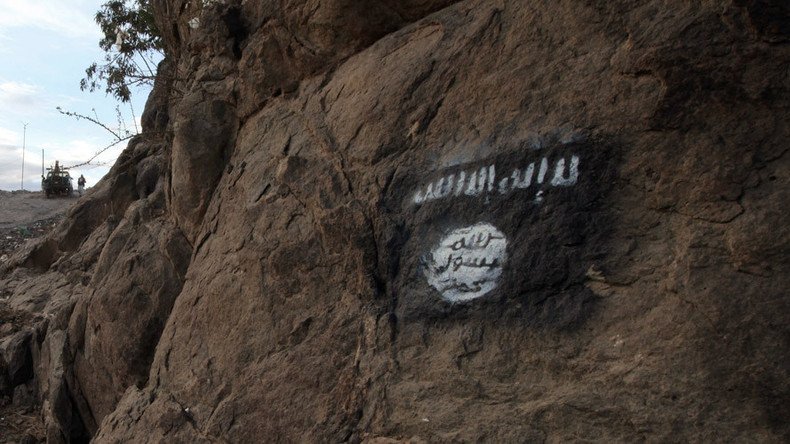 A UK wannabe-jihadist was jailed for seven years after fleeing from an Islamic State training camp in Syria via the Turkish border because of "cold weather" and the "stinky toilets." British intelligence services fear terrorists could start crossing from Libya just as easily.
Mohammed Uddin, 29, who preferred to call himself "Supaman" online, had worked as a security guard in Essex. He was sentenced to prison after pleading guilty to preparing terrorist attacks, although initially he awkwardly tried to lie about "falling asleep" on a Turkish bus.
Uddin left for Syria in November with plans to fight for Islamic State (IS, previously ISIS/ISIL). Once inside an IS training camp, Uddin boasted of how easy it was to cross the border from Turkey into Syria, as revealed in messages sent to his friend.
"Lol bro, it's soo easy to get in man, especially during the day, alhamdulillah, we walked in, no running bro. Don't worry inshallah, don't stress about getting in here. It's p*** easy," the message said, as quoted by the Daily Mail. "When u cross over, the mens maqqa [residence] is shared and tough man, especially with this weather. I wud recommend good trainers u can wear/take off."
Reportedly, the friend also had plans to join Uddin in Syria, but police raided his home before he could leave.
Messages then reveal how quickly Uddin became disillusioned with his idea of jihad and Islamic State, complaining about the harsh conditions at the training camp.
"I wanna get out of here now. I've had enuff. Lol, this isn't the jihad or system we thought we'd like to see [sic]."
"I suggest u prepare urself by using cold water for everything too and be ready for stinky shared toilets, not clean lol."
Other messages said:
"U need to get used to the cold water and no electricity. Everyday use cold water, u will probably get your first shower when u get to your mudhafa [annex]. The house u stay in before the muaskar [training camp]. It's tough bro lol, A LOT of patience is required [sic]."
"Start eating small amounts of food to get used to it, because u will be sharing your food as soon as u arrive. Bland food btw lol."
READ MORE: Deported to warzones: Home Office admits sending back thousands of child refugees
The naïve recruit also had all his electronic devises and passport seized by IS members, soon after he was stationed in Aleppo, Syria.
In December, Turkish authorities detained Uddin near the Syrian border without any ID.
Upon his rerun to the UK, he was stopped by counter-terrorism officers at Gatwick Airport on December 22. Officers found terrorist-related materials in his possession and arrested him.
Libya could become 'ISIS springboard' into Europe
UK security services are worried that Libya could "become a second springboard, after Syria," when it comes to future attacks on the UK and the EU, the BBC reported.
There are growing concerns that as the anti-IS air campaign in Iraq and Syria intensifies, the territory around the Libyan city of Sirte could be the next "enclave" for extremist fighters. Currently Sirte is the center of IS activities in Libya, BBC cited Whitehall officials as saying.
American estimates of IS fighters in Libya have been hiked to 4,000-6,000, according to the US State Department and the Pentagon.
Even though there is no clear evidence IS fighters are traveling from Libya to Europe, UK officials said, the growth of the number of extremists in the area is a big concern.
"We know it's coming down the track," one official said. "It's just a question of when."
You can share this story on social media: