Killer drone squad: Russia unveils anti-armor assault multicopter (PHOTOS, VIDEO)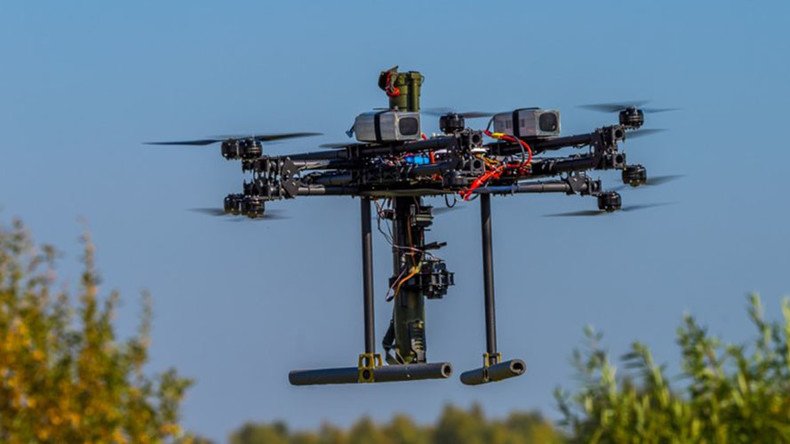 A multicopter complex armed with anti-tank missiles has been unveiled at a military robot conference near Moscow. Consisting of several drones, the complex is set to perform reconnaissance tasks, monitor the battlefield and eliminate targets.
The versatile airborne robotic complex has been developed by Sistemprom, an integral part of the United Instrument Manufacturing Corporation (Rostec). It was presented at the Russian Armed Forces Robotics conference at Kubinka's Patriot military expo, west of Moscow.
The system consists of four drones: a robotic helicopter, sentinel multicopter, reconnaissance multicopter, and an assault multicopter armed with "rocket-powered munitions." The drones can perform tasks separately or as a joint task force.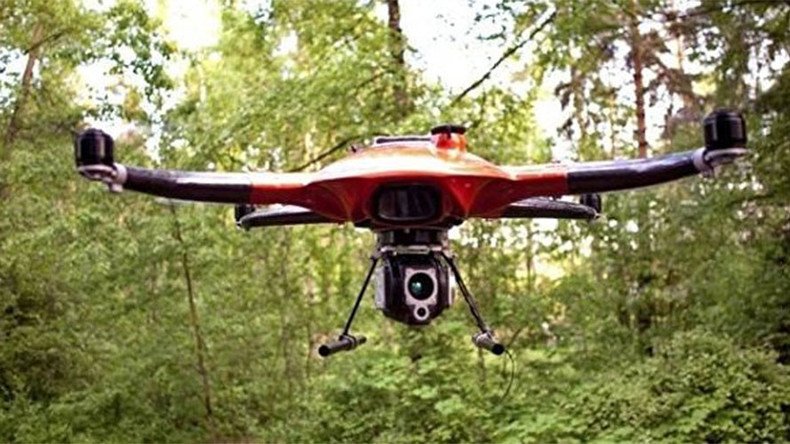 "Sistemprom's hardware is called to replace [soldiers] effectively where it is possible, be it scouting, patrolling, monitoring, cartography, transportation and combat missions," Sergey Skokov, Rostec's deputy director general, told RIA Novosti on Wednesday.
A group of drones could operate in a fully autonomous mode – establishing a position and keeping to a designated route, and also interacting with other robotic complexes.
Each component of the complex has specific capabilities.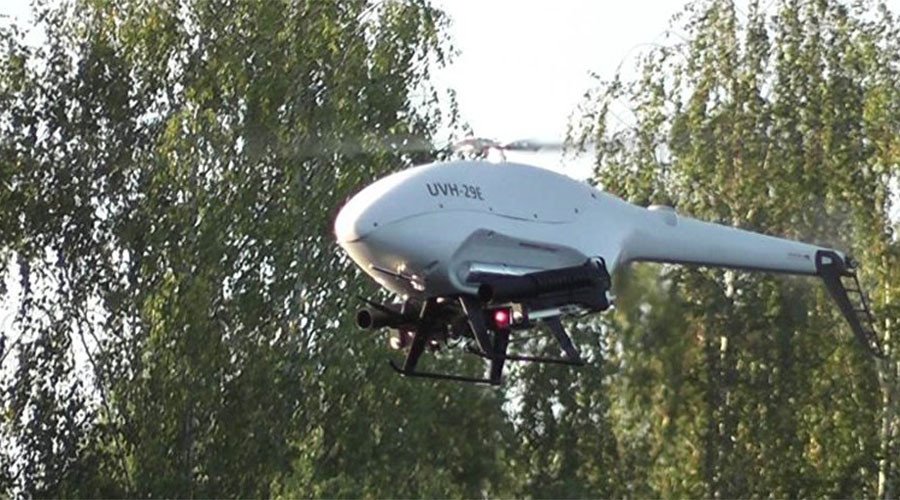 The robotic helicopter has an operating range of hundreds of kilometers, can perform video surveillance, make meteorological observations, and deliver cargo to designated coordinates.
The reconnaissance multicopter collects video and photo material using a thermal imaging device, and passes the data in real-time mode to its control station.
The sentinel multicopter can adjust artillery fire, verifying a target's coordinates, and monitor the situation of the battlefield.
The assault multicopter is armed with unspecified "rocket-powered munitions."
All the drones use the combined GLONASS/GPS navigation system for positioning, course bearing and target linking.
Another Rostec company, Vega Concern, has presented a modernized hardware and software robotic group control package capable of managing up to 10 UAVs and robots on the ground, acting as an integral task force.
The system's mobile control center is mounted on a vehicle with good cross-country ability, is equipped with crew stations for five operators, and could function autonomously for up to a week. Setting up the mobile control station takes less than 15 minutes.
You can share this story on social media: