Dragon + Bear: China seeks Russia's help in mastering Arctic, sets sights on Antarctic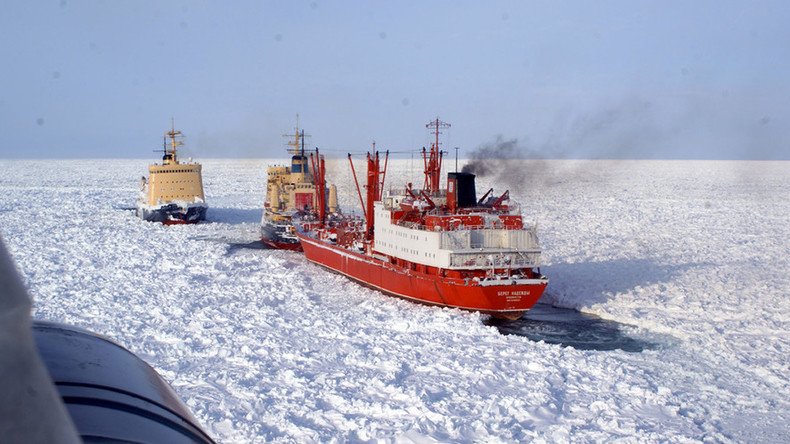 China wants to arrange a joint Arctic expedition with Russia, while deep-sea mining and a deep-sea space station in Antarctica are also on the Beijing agenda, according to the Chinese State Oceanic Administration.
The State Oceanic Administration (SOA) wants to establish an air service team, which will allow for greater exploration of Antarctica, according to Xinhua. Given the harsh environment they will be working in, the Chinese scientists understand they will need to adapt their technology and equipment to be compatible with their surroundings.
China also has economic interests in the region. Despite a treaty banning mining in Antarctica, which comes up for review in 2048, but does not expire, the SOA wants to carry out pilot deep-sea mining projects. Antarctica is believed to have large deposits of oil and gas, as well as minerals, such as iron ore and coal.
To get a better picture of what is beneath the giant ice sheets of Antarctica; researchers also plan to build a deep-sea space station.
"[The] administration will advance innovative development patterns for the ocean economy involving internet and big data, and a number of state oceanic laboratories will be built," said Zhang Zhanhai, the SOA's head of strategic planning.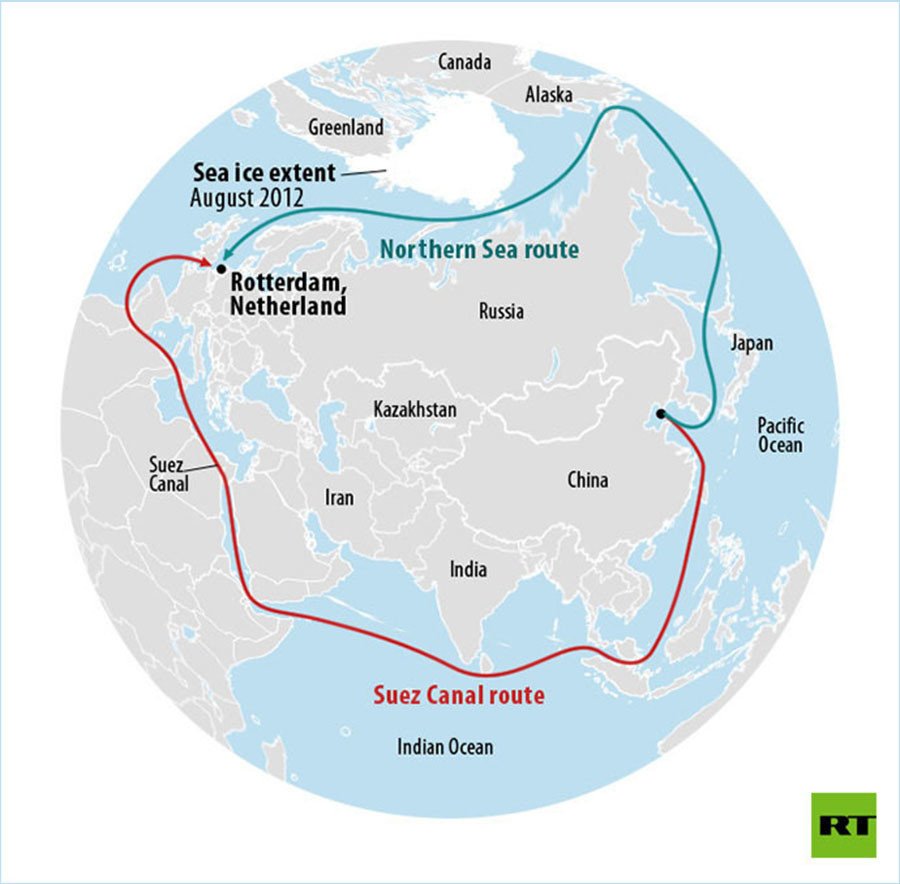 Meanwhile, the SOA also announced they are interested in arranging a joint Arctic Ocean expedition with Russia for the first time.
In June, Russian Prime Minister Dmitry Medvedev signed an order for the development of the Northern Sea Route, a passage from the Atlantic to the Pacific via the shortest route along Russia's Arctic coastline.
Below the ice and cold waters of the Arctic Ocean are hidden vast natural reserves: approximately 20 percent of oil reserves worldwide, about 30 percent of the planet's natural gas, there are also believed to be deposits of platinum, gold and tin.
Russia is leading the race in claiming the region and has taken active steps to secure its interests. Moscow always stressed the priority of the Arctic in its latest economic and defense programs. US Secretary of State John Kerry says that Washington is closely watching Moscow's activity in the region.
"Economic riches tend to attract military interest as nations seek to ensure their own rights are protected. And we know, because we track it, that these countries – like Russia, China, and others – are active in the Arctic," he said.
To help develop infrastructure in the region, Russian Deputy Prime Minister Dmitry Rogozin invited China to take part in developing railways to transport cargo to ports on the Arctic or Northern Sea Route in December.
"Integrated development of the Northern Sea Route guarantees the security of year-round cargo shipments both foreign and domestic," Rogozin said on Monday at the Arctic Forum.
"In fact, we can say now that this is not just the economic Silk Road but the cool [Arctic –Ed.] Silk Road," he added.
You can share this story on social media: