Who's a clever boy? Dog IQ test could help advance human health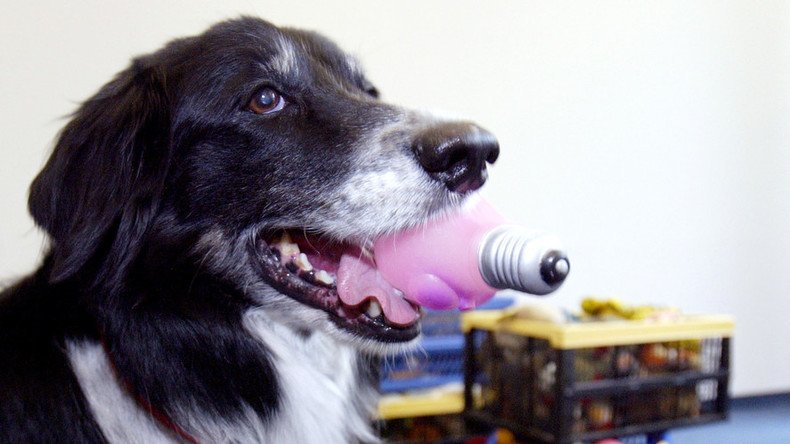 A new IQ test for dogs could provide valuable information on the link between intelligence and health in humans.
Experts in the UK say dogs make better subjects than humans as they are "basically teetotal".
The study found that as well as qualifying for "Mensa Mutts", dogs that do well in one task tend to do well in others, operating just like humans.
The results will help scientists investigate the claim that cleverer people live longer.
Humans have proven to be flawed subjects in investigating the link between life expectancy and intelligence, as lifestyle choices like smoking, drinking, and exercising can skew the results.
Dogs, on the other hand, tend to say no to cigarettes and are rarely seen in the local pub.
They have even been known to exercise with a bit of yoga.
If scientists prove that clever dogs live longer, they will be valuable subjects in studying dementia in humans.
Dogs also suffer from dementia, often resulting in a reversal of their personalities such as friendly dogs becoming introverted.
The IQ tests were carried out on 68 border collies and were designed to test their cognitive skills.
In one test, the dogs were given the option of two different-sized food portions to see if they learned to go for the bigger one.
In another, food was hidden behind a barrier and the dogs had to learn to get to it, a bit like these two creative canines in 2012.
The test has echoes of another intelligent species who "never attack the same place twice".
The study was carried out by Dr Rosalind Arden, a research associate at the London School of Economics and Mark James Adams, a zoological psychologist from Edinburgh University.
The results were published in the Intelligence Journal.
You can share this story on social media: