NATO ignores democratic principles in search for new members – Russian deputy FM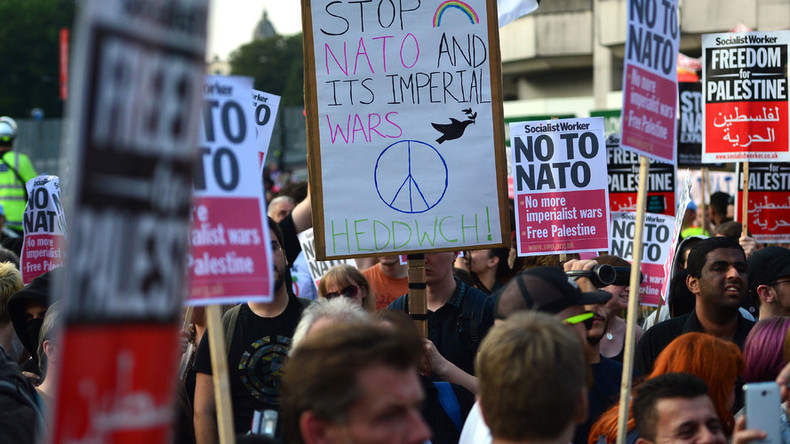 Western nations are making "huge efforts" to prevent a NATO membership referendum in Montenegro, as pro-Alliance groups are not sure citizens would vote to join a force which bombed them a short while ago, Russia's deputy foreign minister has said.
Deputy Foreign Minister Aleksey Meshkov highlighted the "uncanny phenomenon" of Russia's Western partners, who for years have been "preaching the importance of democracy and promotion of democratic principles [but] are now feverishly wrestling against the inherent principle of democracy that is people's freedom to express their will – I mean referendums."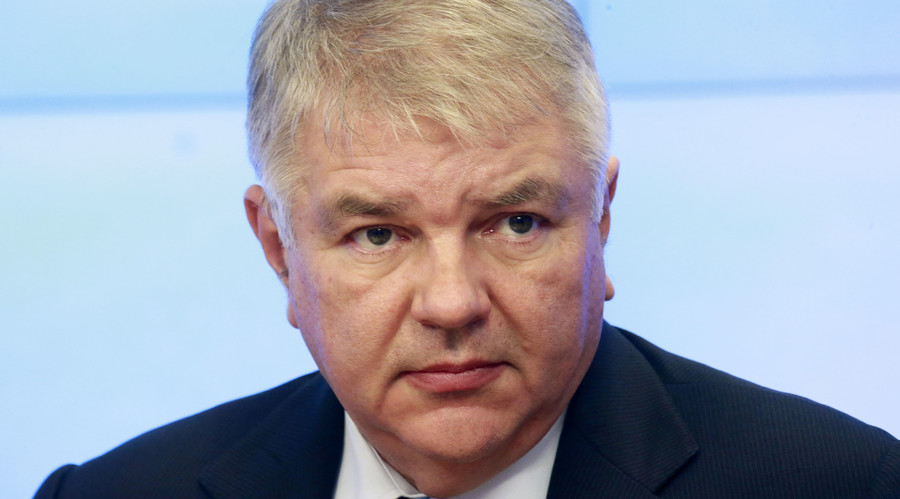 Meshkov recalled the "hysteria" around the national affiliation referendum in Crimea and pointed out the "obvious pressure" applied to the Netherlands regarding its possible referendum on EU-Ukraine association.
"Today we witness tremendous effort applied to disrupt a referendum in Montenegro on the country's NATO membership," Meshkov said. "Obviously, the pro-Alliance forces are not sure that if Montenegrins are given the right to express their opinion freely, they would fling themselves into the arms of those who bombed them not long ago."
Montenegro's Foreign Ministry received an official invitation to join NATO on December 23. Before and after the invitation, opposition activists staged mass protests against their country becoming a member of the alliance.
The Russian diplomat pointed out that Sweden is also being dragged into NATO through fomenting Russophobia and whipping up fear in Swedish society.
Meshkov recalled a recent statement from NATO chief Jens Stoltenberg, who alleged that Russia's military training included simulation of nuclear strikes against NATO member and partner states, mentioning Sweden as one of the targets.
Meshkov stressed that statements similar to Stoltenberg's are aimed at shifting the balance in the ongoing debates in Sweden regarding scrapping its neutrality and joining NATO.
"The only goal of such scare stories is to develop elements of Russophobia and stoke fear in Swedish society, and try to drag the country into the alliance," Meshkov said, noting that according to international law any non-nuclear country is safe from being attacked with nuclear weapons while it remains neutral – as Sweden does now.
"Therefore, even a speculation about practicing for a nuclear attack against a country like Sweden is meaningless," Meshkov noted.
Speaking about Turkey – a long-standing member of NATO which seriously damaged relations with Moscow by downing a Russian Su-24 bomber in Syria last year and refusing to apologize – Meshkov said that Ankara "knows what it needs to do to normalize contacts with Russia."
The diplomat said several weeks ago that Turkey should compensate for the downed warplane, offer apologies and promise that no such incident would take place ever again. Ankara has so far refused to carry out any of these actions.
"Instead of whipping up tensions and lodging completely contrived claims against Russia, [Turkey] should better take a look in the mirror and do what is required under civilized state-to-state relations," Meshkov suggested, adding that "our position has not changed."
You can share this story on social media: