Wellington's nightmare: French general to lead British troops for very first time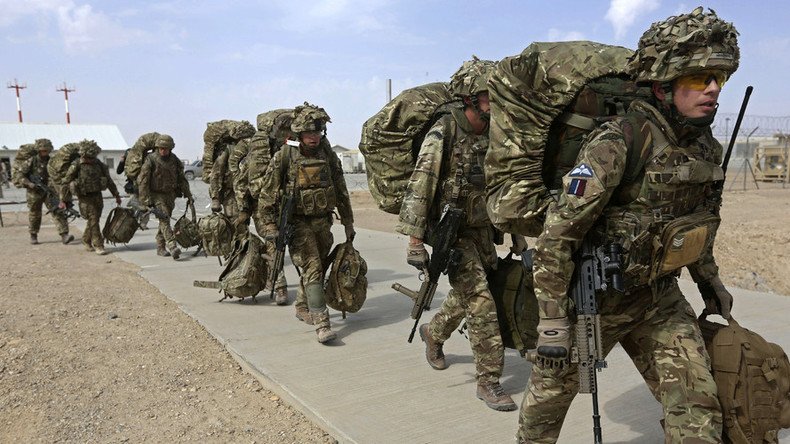 It's been hundreds of years since Britain worried about a Napoleonic invasion – and now it's done a complete about-turn, voluntarily inviting a Frenchman to help lead its army. France is reciprocating the move, welcoming a British officer into its military.
The British Ministry of Defence has confirmed that the French brigadier-general, whose name has not yet been revealed, will begin leading the 1st (UK) Division when its commanding officer goes on leave in April.
However, an army source told The Telegraph that the French officer will not be commanding British troops on the frontline.
"The French brigadier general will be in command of British soldiers and if the general goes on holiday, then he will be in charge...but he won't be maneuvering us around a foreign battlefield anytime soon," the source said.
The unusual and unprecedented move is part of an exchange program aimed at strengthening ties between the two nations. In exchange, a British officer will take up a similar role in the French army.
"These and the 17-plus posts that are exchanged between the French and British armies demonstrate the long-term commitment to providing security at home and abroad," an army spokeswoman said, as quoted by the Guardian.
The exchange will be made in accordance with a 2010 treaty aimed at fostering closer military ties between the UK and France. Signed by British Prime Minister David Cameron and then-French President Nicolas Sarkozy, the deal provides for the sharing and pooling of materials and equipment, including the building of joint military facilities and industrial and technological cooperation.
Although there are around 60 French officers deployed across the British armed forces, this is the first time that a French officer has been appointed as such a senior level.
And although communication is highly important within the ranks of the military, a senior officer insisted that "the language barrier isn't as important as we thought. It's all about distance and scale."
"We've found working with the French, that they are a similar size to us, we've both had empires and we just seem to understand each other," he added, stating that the Americans offer a very different experience because their huge size allows for them to be the "elephant" and the Brits to be the "mouse."
You can share this story on social media: