Russian cosmonaut finds time for selfie while on spacewalk (PHOTOS)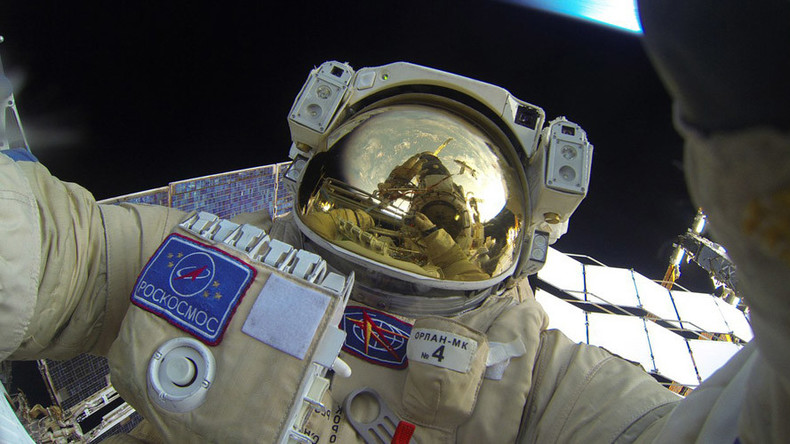 Serious experiments are all well and good, but while on a spacewalk outside the International Space Station, you shouldn't miss the opportunity to take a spectacular selfie - and this Russian cosmonaut certainly didn't.
Flight Engineer Sergey Volkov posted the astonishing cosmic views after a spacewalk he undertook on Wednesday with colleague Yuri Malenchenko.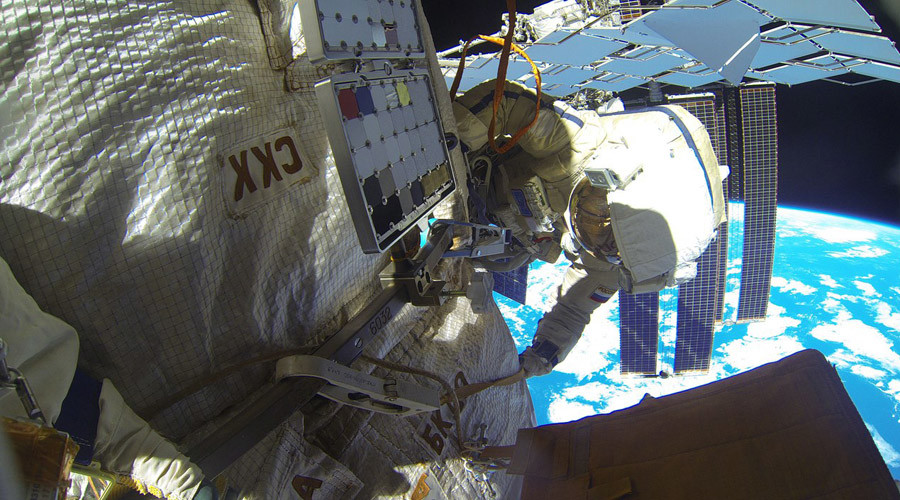 READ MORE: GoPro captures Russian cosmonaut duo performing spectacular spacewalk
The 4 hour and 45 minute jaunt in open space was the sixth for Malenchenko and the fourth for Volkov.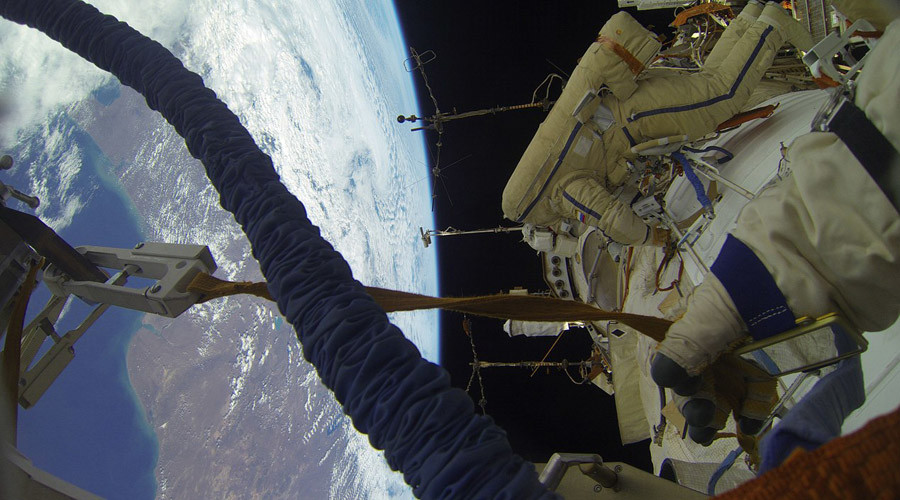 Apart from their work - installing and retrieving a number of pieces of scientific equipment, and photographing external surfaces of the Russian segment of the ISS – they took a few stunning pictures.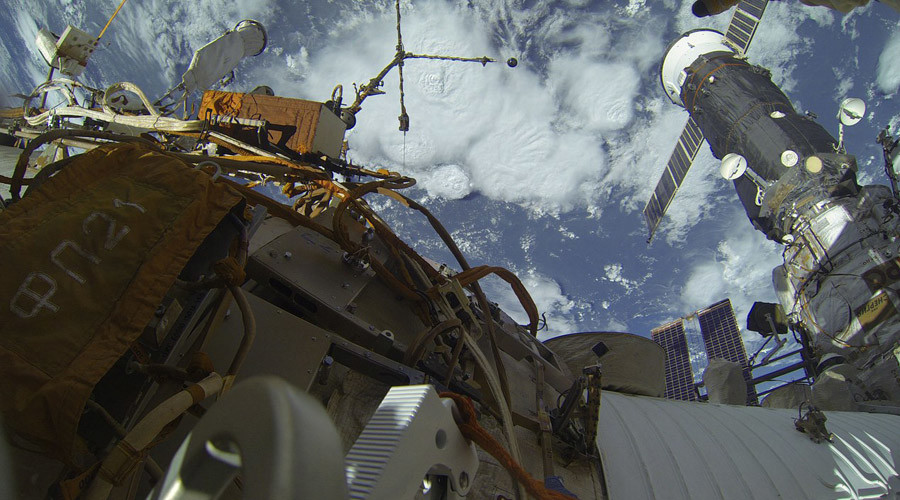 Malenchenko, who is famous for being the first person to get married in space in 2003, just couldn't resist taking a space selfie.
READ MORE: How to take a selfie in space firsthand (VIDEO)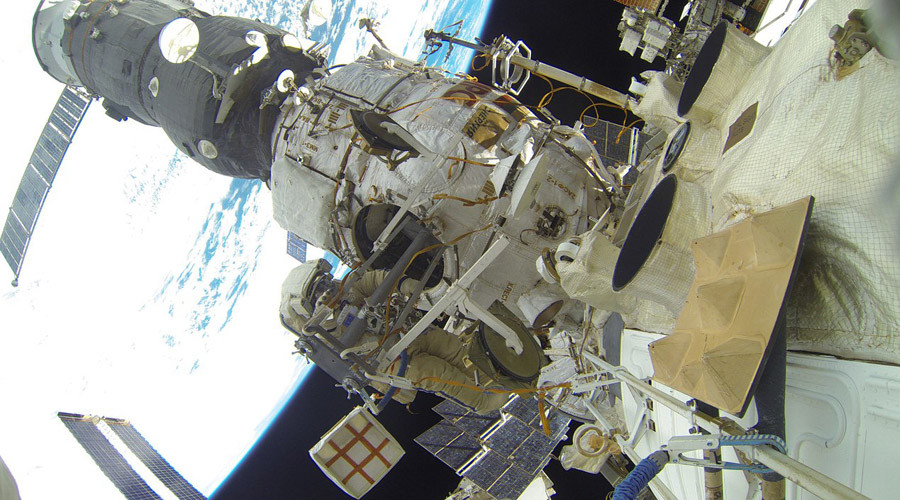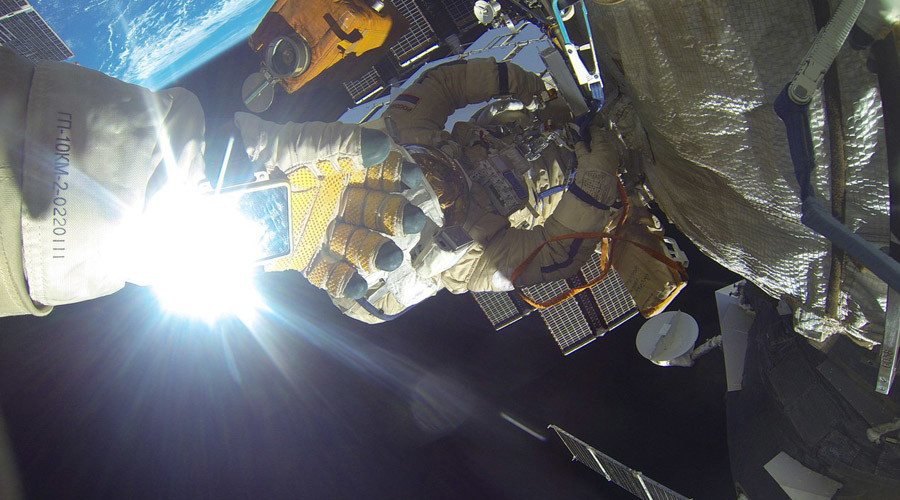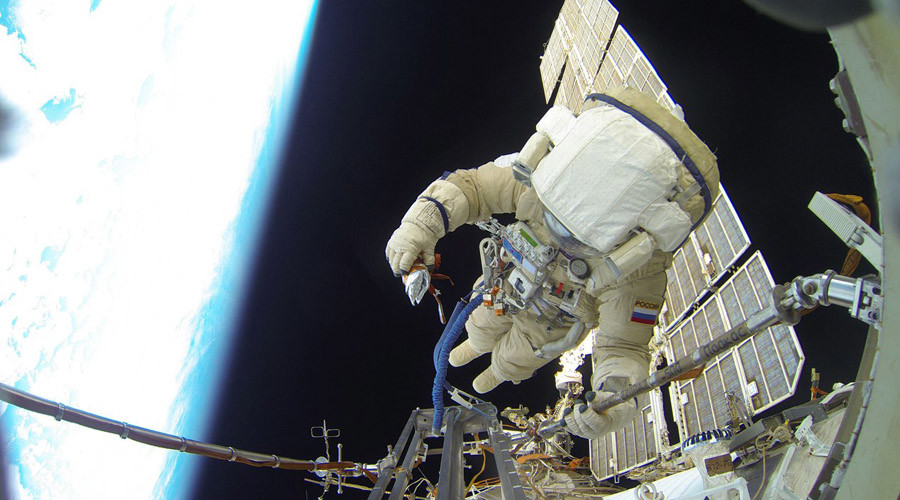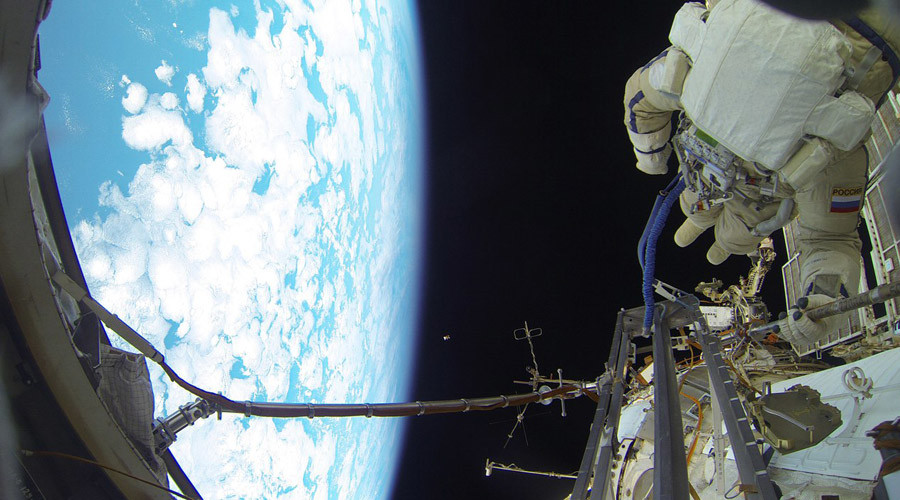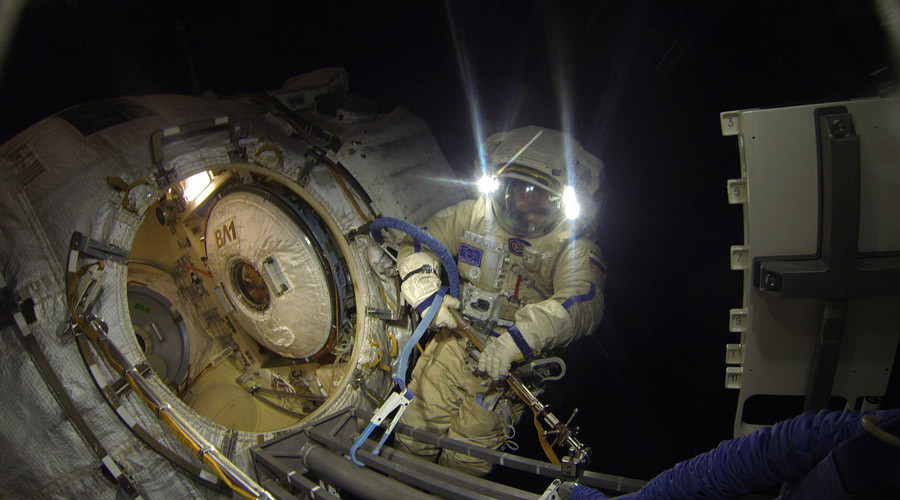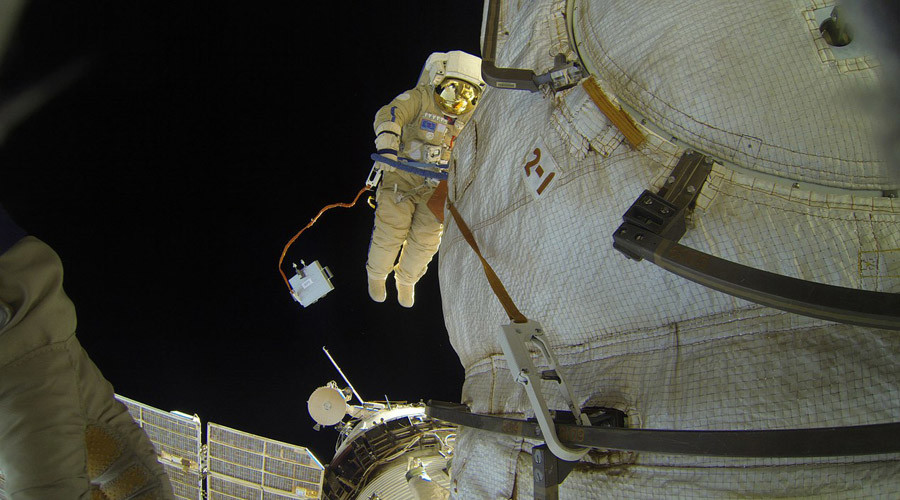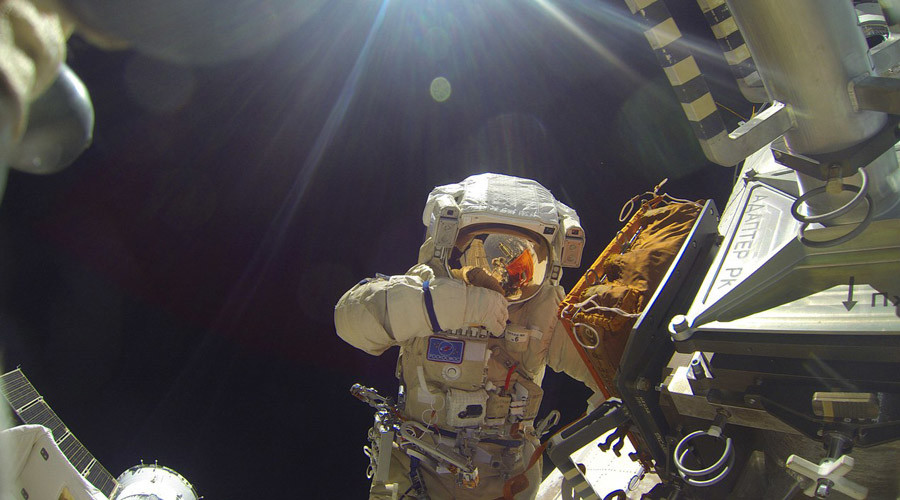 You can share this story on social media: