GoPro captures Russian cosmonaut duo performing spectacular spacewalk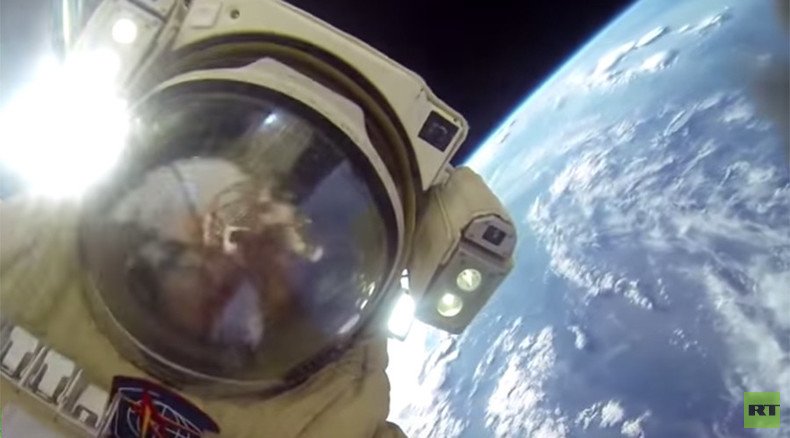 Want proof spacemen have the most exciting jobs ever? Watch this new breathtaking GoPro video of a spacewalk by two Russian cosmonauts, including the record-breaking Gennady Padalka, outside the International Space Station (ISS).
Padalka recently set a new record of 879 cumulative days spent in space. He was accompanied by Mikhail Korniyenko on the spacewalk, which lasted for 5 hours 34 minutes in open space on August 10. The video, featuring the two busy doing space chores, outside the ISS was released by Russian Federal Space Agency Roskosmos on Saturday.
Stunning images of Earth, hundreds of kilometers away, can clearly be seen in the background.
READ MORE: Russian cosmonaut sets new space record, lands with two first-timers in Kazakhstan (PHOTOS)
Record-holding Padalka, 57, returned to Earth from the International Space Station (ISS) on Saturday. The August spacewalk is the tenth he performed from the International Space Station. Padalka decided to celebrate the "anniversary" with a space selfie.
READ MORE: Record-holding Russian cosmonaut takes 'out of this world' space selfie
Padalka's companion, 55-year-old Mikhail Korniyenko, will be staying in orbit until the spring of 2016 as part of the 45th expedition.
You can share this story on social media: