'Aggressors to return home in coffins': Syrian FM warns against foreign ground op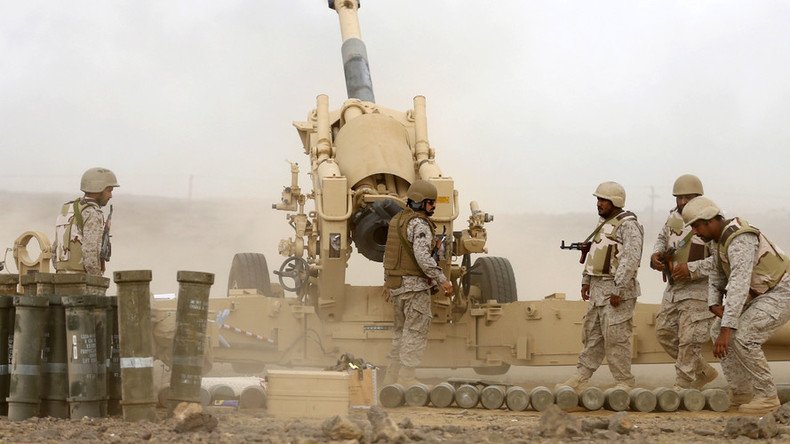 Any ground operation in Syria, carried out without consent from Damascus, will be viewed as an 'act of aggression,' Syrian Foreign Minister Walid Muallem has warned.
"Any ground intervention on Syrian territory without government authorization would amount to aggression that must be resisted," Muallem said, as cited by Reuters.
"Let no one think they can attack Syria or violate its sovereignty because I assure you any aggressor will return to their country in a wooden coffin," the minister said during a press conference in Damascus.
Earlier this week, Saudi Arabia expressed eagerness to deploy its troops on the ground in Syria if the US-led coalition decided such an operation is necessary.
"We believe that aerial operations are not the ideal solution and there must be a twin mix of aerial and ground operations," Brigadier General Ahmed Asseri, adviser to the Saudi defense minister, said.
Bahrain's ambassador to the UK, Sheikh Fawaz bin Mohammed al-Khalifa, said his country is ready to provide its troops to act "in concert with the Saudis," adding the United Arab Emirates was also interested in the Syrian ground operation.
When asked about the Saudi initiative, US State Department spokesman John Kirby stressed the coalition is generally supportive of having partners who contribute more in the fight against Islamic State (IS, formerly ISIS/ISIL).
The US-led coalition has been carrying out airstrikes against IS in Iraq and Syria since mid-2014.
Over the course of the operation, US President Barack Obama has repeatedly stated there will be no American boots on the ground in Syria. Russia's Foreign Ministry treated reports of a planned Saudi ground operation in Syria with irony.
"I'm afraid to ask, have they already defeated everybody in Yemen?" Maria Zakharova, the ministry's spokesman, wondered.
The Saudi-led coalition has been bombing the Shia Houthi rebels in Yemen since March 2015, after they toppled a Sunni government backed by Riyadh.
The operation has been severely criticized by human rights groups for targeting hospitals and other civilian infrastructures.
READ MORE: UN exposes 'widespread' Saudi strikes on civilian targets in Yemen, UK arms exports questioned
A leaked UN report blamed at least 119 Saudi-led military missions in Yemen for violations of international law.
You can share this story on social media: