Saudi Arabia ready to take part in any US-led ground operations in Syria – military spokesman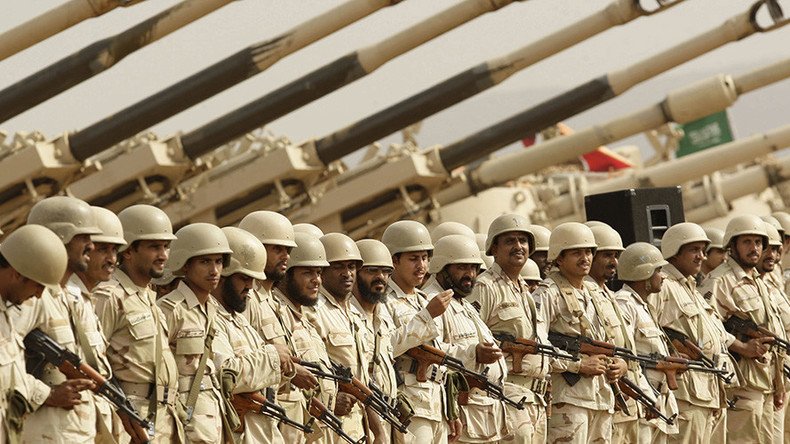 Saudi Arabia expressed its readiness to send ground troops to Syria if the US-led coalition decided that such operation is necessary, an adviser to the Saudi defense minister said.
"The kingdom is ready to participate in any ground operations that the coalition [against Islamic State] may agree to carry out in Syria," Brigadier General Ahmed Asseri, who is also the spokesman for the Saudi-led Arab coalition in Yemen, told al-Arabiya.
Saudi Ministry of Defense spokesman: Saudi Arabia ready to send ground troops to Syria to fight Daesh (ISIS) if asked.

— Saudi Embassy (@SaudiEmbassyUSA) February 4, 2016
According to Asseri, Saudi Arabia has been an active member of the US-led coalition since the country's warplanes carried out more than 190 aerial missions against Islamic State targets.
"If there was a consensus from the leadership of the coalition, the kingdom is willing to participate in these efforts because we believe that aerial operations are not the ideal solution and there must be a twin mix of aerial and ground operations," the spokesman stressed.
When asked to comment on the Saudi proposal, US State Department spokesman, John Kirby, said he had not yet seen it, but stressed that the coalition is generally supportive of having partners who contribute more in the fight against IS.
"I would not want to comment specifically on this until we've had a chance to review it," Kirby said at briefing.
The US-led coalition has been carrying out air strikes against Islamic State (IS, formerly known as ISIS/ISIL) since mid-2014.
Over the course of the operation, US President Barack Obama has repeatedly stated that there will be no US boots on the ground in Syria.
You can share this story on social media: