German police detain 4 alleged Islamists suspected of plotting attacks in Berlin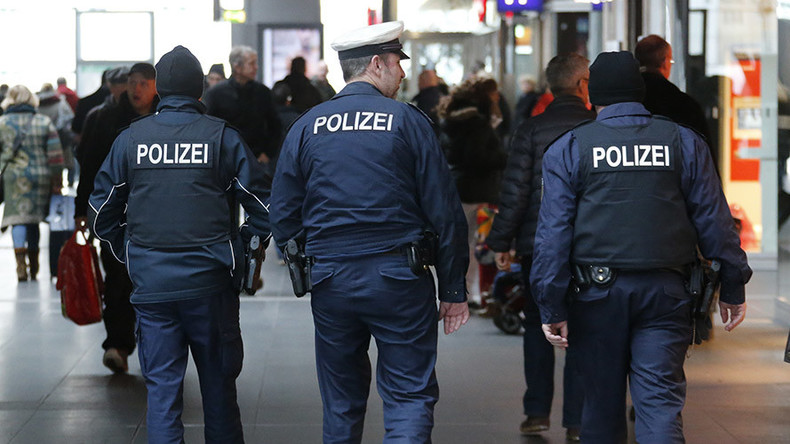 Four people have been detained during wide-scale police raids in various regions of Germany for allegedly planning a terror attack within the country or elsewhere in Europe. The detained are suspected to have ties to Islamic State (IS, formerly known as ISIS/ISIL).
German police raided four apartments and two businesses in Berlin on Thursday morning looking for alleged Islamists suspected of "planning a grave subversive violent crime," according to a police statement. Similar raids also took place in the German regions of North Rhine Westphalia and Lower Saxony. In Berlin alone, 450 police officers were engaged in the operation, German media reported.
"It is about the possible planning of a terror attack in Germany, specifically in Berlin," Martin Steltner, the spokesman of the Berlin Prosecutor's office, told DPA news agency.
Berlin police are still verifying information about a planned terror attack in the city, police spokesman Stefan Redlich told RT by phone adding that the investigation is still underway.
As a result of the raids, four men have been detained on the basis of allegedly having ties to Islamic State and being involved in planning of the potential attack, Redlich told RT.
Two suspects were refugees with one of them possessing a false Syrian passport. Another man was living in Germany for a long time and had a working permit. The fourth suspect claimed to be a French national and also had false identity documents.
According to police, all suspects were eventually confirmed to be Algerians.
Police also seized several computers, mobile phones and images with their content still being analyzed. No weapons of explosives have been found during the raids.
Two more men and a woman were also arrested during the raids on unrelated charges that have no connection to the alleged terror attack plans, police said in its statement.
One of suspects sought by Algeria over ties to Islamic State
One of the Algerians detained during the Thursday raid in the town of Attendorn in North Rhine Westphalia, who is believed by the police to be a possible leader of the terrorist cell, is also being sought by Algerian authorities over being a member of the Islamic State terrorist group. The man, 35, is believed to have been trained in one of the IS camps in Syria, the police statement says.
The man arrived to Germany as an asylum seeker in autumn 2015 after getting to Europe via the so-called Balkan route and lived in a refugee shelter in Attendorn with his wife and two children since then, DPA reports.
His wife, 27, has also reportedly been detained, although she is not suspected of being involved in the planning of potential terror attacks. However, she is alleged to be a possible 'communication agent,' German media reported.
Another Algerian, 26, who also registered as a refugee and lived in a shelter in central Hannover, is suspected by the police to be the cell's communication agent, who had ties to Belgian Islamists. He traveled to the Molenbeek district of Brussels, notorious for harboring jihadists, at least once in the recent weeks. Abdelhamid Abaaoud, the mastermind of the November 2015 Paris attacks, was a Molenbeek resident.
You can share this story on social media: