Belgian security was aware of Paris attackers' terror cell since 2012 - report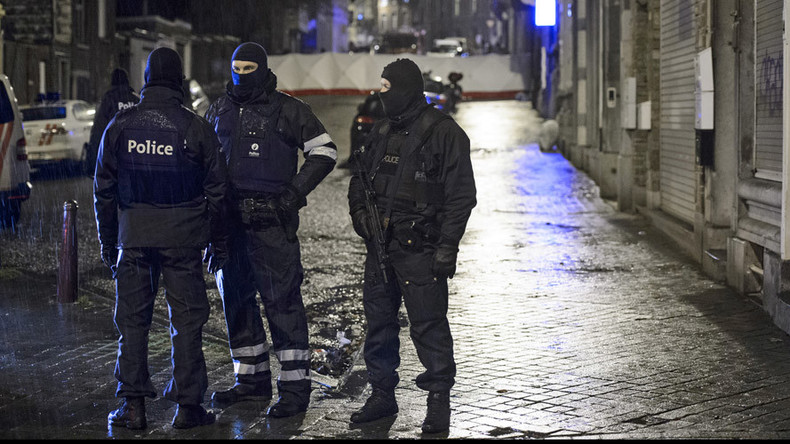 Belgian security services knew about the terrorist cell responsible for the fatal Paris attacks in November 2015 for over three years, local paper reports.
Brussels-based Het Laatste Nieuws (HLN) newspaper claims to have come in possession of a security service paper dating April 2012, which indicated some suspicious activity in an apartment in the Brussels district of Molenbeek.
The officers recorded residents discussing possible attacks against Western democracy and ways to acquire explosives and weapons. The cell members also traveled to Syria several times, the paper says.
The apartment belonged to Gelel Attar, currently in detention over suspicion of being directly involved in Paris terror attacks on November 13 last year.
READ MORE: Morocco arrests Belgian national 'linked directly' to Paris attackers
Attar was considered to be the right hand of recruiter Khalid Zerkani, who sent two other Paris attackers to Syria, including the assault's coordinator Abdelhamid Abaaoud. Zerkani is reported to have been present at the Molenbeek apartment meetings in 2012, however Belgian security hesitated to arrest him as it would result in shutting down Zerkani's network, HLN says.
Attar, a Belgian of Moroccan origin, was apprehended in the town of Mohammedia near Casablanca, Morocco, on January 15, after traveling through Turkey, Germany, the Netherlands and Belgium, media report.
The alleged Islamic State (IS, formerly ISIS/ISIL) member was detained on an international arrest warrant, issued after he was convicted in absentia last year and sentenced to five years of prison for participation in the activities of a terrorist group by Belgian court, Eric Van Der Sypt, a spokesman for the Belgian federal prosecutor, said as cited by local media. However he expressed doubt that Attar will be extradited to Belgium, as Morocco does not normally surrender its nationals.
You can share this story on social media: