French national Salim Benghalem could be the real mastermind behind Paris attacks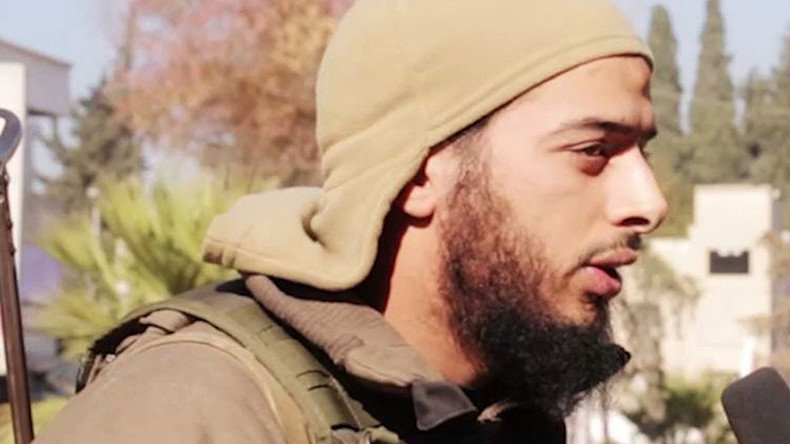 It was French national Salim Benghalem who masterminded the Paris attacks, according to a terrorism research body challenging the widely accepted notion that the organizer was Abdelhamid Abaaoud, a Belgian.
Salim Benghalem was "the brain" behind the bloody attacks on November 13, while Abdelhamid Abaaoud was only a "coordinator," Terrorism Research and Analysis Consortium (TRAC) told Belgian newspaper De Morgen.
Benghalem prepared the attacks from Syria, where he has lived since 2013, TRAC says.
"What is described as a group or a cell is in fact a large company that uses the same network logistics to bring its terrorists from Syria to Europe," Veryan Khan, the director of TRAC, told De Morgen.
She added that Belgian national Abdelhamid Abaaoud, who was killed during the operation in Saint-Denis on November 18, "wasn't capable, according to our information, to conduct attacks on such a large scale".
A key jihadist figure, 35-year-old Salim Benghalem, was first detained in France in 2002, accused of a murder that was part of a fight between rival gangs.
After being held in custody for 5 years, he was sentenced to eleven years in prison in 2007, the French media report. It was during this prison stay that his radicalization began, reportedly due to his cellmate Mohamed El-Ayouni, a member of the radical "Buttes-Chaumont group," according to Le Figaro. The Kouachi brothers, who carried out the January 2015 attack on the Charlie Hebdo headquarters, were members of the same group.
Benghalem is also believed to be linked to Mehdi Nemmouche, the gunman suspected of killing four people at the Jewish Museum of Belgium in Brussels in May 2014.
Benghalem was released from prison for "good behavior" in 2010. He reportedly went to Syria in April 2013.
Benghalem appeared in a video that emerged in January of 2015, which called on French Muslims to carry out terror attacks in France.
Just over a fortnight ago, Benghalem was sentenced, in absentia, to 15 years behind bars on charges of promoting a jihadist network in Syria. He is also is the subject of an international arrest warrant and included on a US blacklist, where he is described as the IS's "executioner."
On November 13 of last year, several coordinated attacks in Paris left 130 dead and hundreds of others injured.
You can share this story on social media: