Key French ISIS jihadist jailed for 15yrs in absentia, 6 other militants sent to prison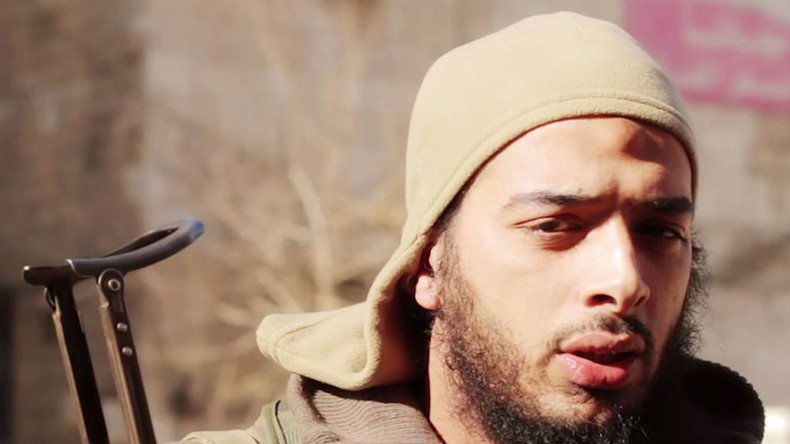 A French member of Islamic State has been sentenced in absentia to 15 years in jail. Salim Benghalem, who has been linked to last year's Charlie Hebdo attacks, is believed to be in Syria with the jihadist group and is subject to an international arrest warrant.
Six other individuals, the majority of whom returned from Syria and Iraq to France, were given prison sentences of between six and nine years.
Thirty-five-year-old Benghalem, who is still at large, is believed to have had links to Said and Cherif Kouachi who carried out the terror attacks on the headquarters of the Charlie Hebdo satirical magazine in Paris on January 7, 2015. French intelligence also believe he is a key figure within Islamic State (IS, formerly ISIS/ISIL) and plays a major role in helping to recruit new jihadi fighters.
Benghalem, who originates from outside of Paris and has Algerian ancestry, was jailed in 2007 for participating in gang violence. However, he was released in 2010 and is believed to have fled to Yemen, a security source revealed, as cited by AFP.
In February, the 35-year-old jihadist appeared in a propaganda video, where he praised the Charlie Hebdo attacks and warned of more violence. Le Monde newspaper reported in October that Benghalem was the target of a French airstrike over Raqqa, the terror group's de facto "capital."
Of those sent to jail, five of the six had traveled to Syria or Iraq to fight for the terrorist group.
The sentencing of the jihadists comes a day after Paris was rocked by an attempted terror attack on the first anniversary of the Charlie Hebdo massacre.
A man wielding a meat cleaver was shot dead by law enforcement officers after he tried to enter a police station on Thursday. He was heard shouting "Allahu Akbar" and wearing what turned out to be a fake suicide belt.
Police later found a mobile phone and a sheet of paper bearing the Islamic State flag and a claim of responsibility by the militant group written in Arabic. The attacker was later named by judicial sources as Ali Sallah, a Moroccan born in 1995 in Casablanca.
"What is very clear from what is known of this person, [he] has no connection with violent radicalization," France's justice minister Christiane Taubira said, adding that Ali might have been a psychologically disturbed person acting on his own.
However, Paris Prosecutor Francois Molins questioned the identity of the attacker, saying it could be someone else, who could have been given a false identity some months ago. Molins also said a mobile phone found on the body was being examined and contained a German SIM card.
"I am not at all sure the identity he gave was real," Molins told France Inter radio on Friday, as cited by Reuters.
The shooting on Thursday occurred minutes before French President Francois Hollande paid tribute to police officers, who have been killed in the line of duty. He said there would be an unprecedented strengthening of French security, which would include a further 5,000 police officers.
The incident also comes less than two months after the Paris attacks on November 13, which killed 130 people. Alain Corvez, a former adviser to the French Interior Ministry, told RT he believes Paris could be subject to more terror attacks in the future.
"What I am sure of is that such attacks could occur again and again because the problem of terrorism is not solved and we have to be very cautious," Corvez said. "The president is doing his job, but the problem is different. It is not with words that you fight against terrorism."
You can share this story on social media: