Assange will surrender to UK police if UN rules against him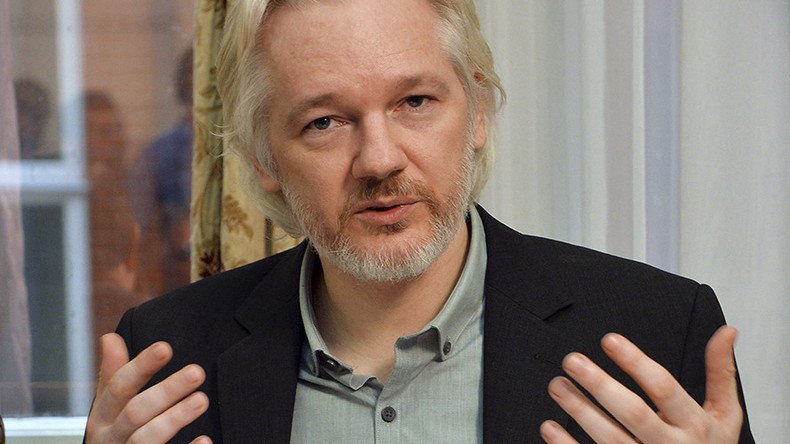 After being kept holed up in the Ecuadorian embassy in London for over three years, WikiLeaks founder Julian Assange announced that he will accept his fate and will allow the UK police to arrest him if the UN panel investigating his case rules against him.
The outcome of a United Nations investigation into the case of Julian Assange is set to be revealed on Friday morning. Assange can potentially walk out a free man if the five-member UN Working Group on Arbitrary Detention rules that the WikiLeaks founder has been being detained in the Ecuadorian embassy illegally.
In a statement by Wikileaks posted on Twitter, Assange said that, "should the UN announce tomorrow [Friday] that I have lost my case against the United Kingdom and Sweden, I shall exit the embassy at noon on Friday to accept arrest by British police as there is no meaningful prospect of further appeal."
But Assange stressed, should the UN rule in his favor, he expects "the immediate return of my passport and the termination of further attempts to arrest me."
"It is a very great strain to live under the conditions that he [Assange] has," his lawyer Thomas Olsson said, according to Swedish press.
"This was entirely his own decision," he said, adding, "it's clear to everyone that Julian Assange is a very determined person," TASS reported, citing Swedish SVT TV.
"We, apart from the prosecutor's office, believe that the time Assange spent in the embassy, should be considered imprisonment. If the UN takes his side, this will be a basis to demand a new investigation," the lawyer said.
A spokesman for the British police said they would arrest Assange if he leaves the embassy.
"The warrant is still in place. If he leaves the embassy we will make every effort to arrest him," the spokesman said, as cited by Reuters.
READ MORE: UN set to announce decision on Assange's release on Friday - WikiLeaks
The 44-year-old Australian took refuge in the Ecuadorian Embassy in London in June 2012, to escape extradition to Sweden where he is wanted for questioning over a sex assault allegation. Denying any wrongdoing, Assange has maintained that extradition to Sweden will serve as a pretext for his arrest and further extradition to the US where he faces espionage case against him.
In September 2014, he filed a complaint against Sweden and Britain that has been considered by the UN Working Group on Arbitrary Detention. If the group in their review of the case concludes that Assange is being unlawfully held, the UN is expected to call on Britain and Sweden to release him.
You can share this story on social media: