UN set to announce decision on Assange's release on Friday - WikiLeaks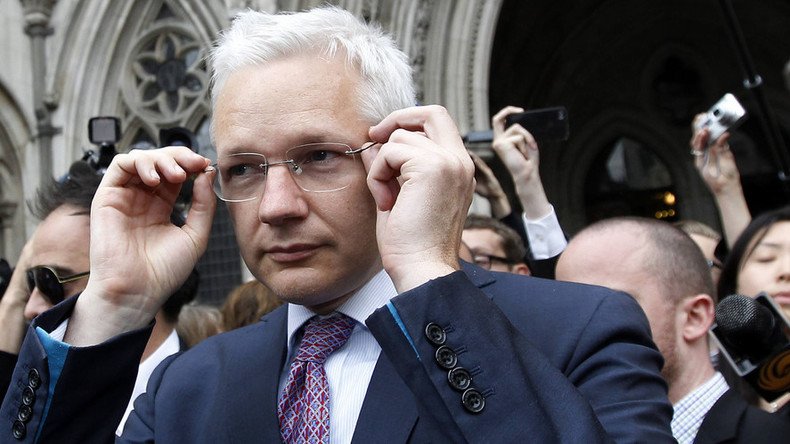 The UN is set to announce whether it will order the release of WikiLeaks founder Julian Assange on Friday, the whistleblower site has tweeted.
Assange submitted a complaint against Sweden and the United Kingdom to the UN Working Group on Arbitrary Detention in September 2014.
The WikiLeaks founder has been living in the Ecuadorian embassy in London for over three years, after being granted asylum by the South American country.
He remains holed up in the embassy to avoid possible extradition to Sweden, where he faces an allegation of rape.
Assange was previously accused of sexual assault and unlawful coercion in Sweden. However, in August 2015, Swedish prosecutors dropped the two allegations, as the five-year statute of limitations had expired. The more serious rape allegation expires only after 10 years, meaning it would be dropped in 2020.
From Sweden, the WikiLeaks founder fears he would be extradited to the US for publishing classified US military and diplomat documents in 2010 – a move which amounted to the largest information leak in United States history.
Following the leak, the US launched a criminal case with the intention of prosecuting Assange.
Founded in 2006, WikiLeaks has been at the forefront of publishing information which shed light on various government abuses and overreach, including documents about the US military conduct in Iraq and Afghanistan, portions of the secret Trans-Pacific Partnership pact, and documents the CIA director kept on his personal email account.
You can share this story on social media: