Merkel cabinet agrees to fast-track asylum requests, restrict family reunifications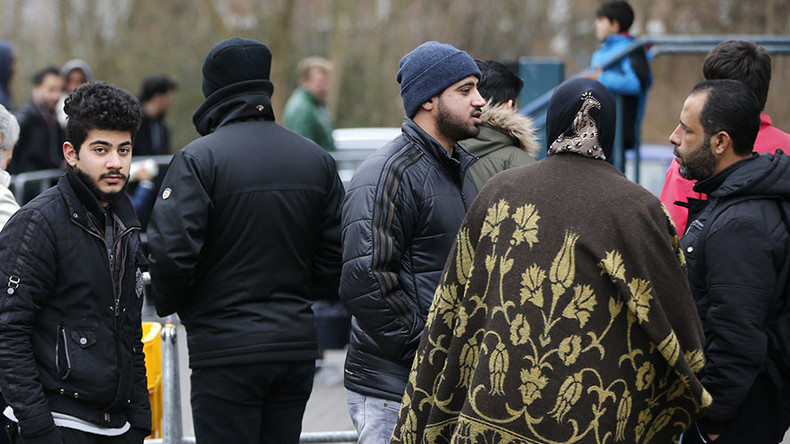 German Chancellor Angela Merkel's cabinet has agreed to restrict family reunions for refugees and fast-track asylum requests as part of the government's efforts to reduce the number of new arrivals in the country.
The so-called 'Asylum Package II' includes the creation of special reception centers at the border, where asylum seekers from nations that are deemed "countries of safe origin" will be processed and potentially returned to their home countries, DPA reported.
The proposed legislation adds Morocco, Algeria, and Tunisia to that list.
Family reunifications will also be put on hold for two years for refugees who are not automatically entitled to asylum status under international agreements, but who could potentially fall victim to persecution if they returned home.
The cabinet also agreed to new measures to deport refugees and other non-Germans who have been sentenced to more than one year in jail for crimes such as causing bodily harm, murder or rape.
The draft law, which will move to the Bundestag for debate, is part of a series of moves by Merkel to toughen the country's asylum laws ahead of three key elections slated for next month.
The decisions come just one month after a string of sexual assaults and robberies took place in Cologne on New Year's Eve, most of which were committed by migrants, according to police.
This has led to public concern throughout the country, with many speaking out against Merkel's open-door policy to refugees, which was announced in September. A recent poll revealed that 40 percent of Germans want the chancellor to step down over the policy.
Despite opening the country's borders, Merkel has vowed to "drastically reduce" the number of refugees arriving, after accepting 1.1 million asylum seekers in 2015.
However, the number of new arrivals is not slowing down – 91,671 asylum seekers entered Germany in January, according to officials. This represents an average of 3,000 people a day.
You can share this story on social media: