At least 15 civilians killed, almost 60 injured in militant rocket fire in Daraa, Syria - medics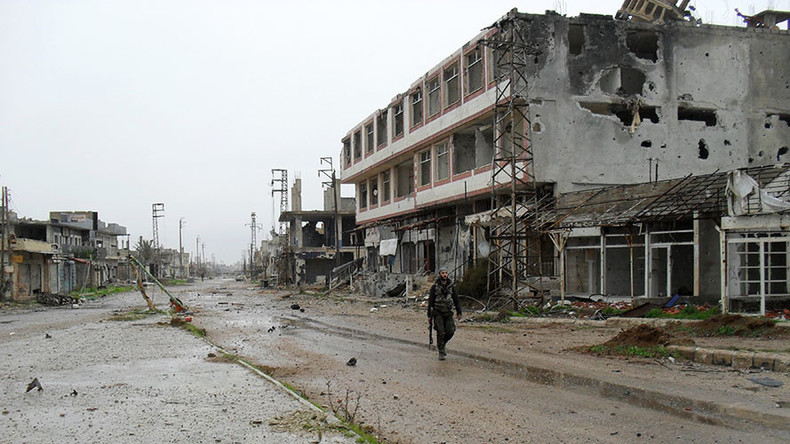 Fifteen civilians have been killed and 58 injured after militant rocket attacks on residential neighborhoods in Daraa City in southern Syria, doctors at a local hospital have reported.
"The number of those killed has risen to 15, while 58 people are being treated in hospital, including children. There are a total of eight people who are in a serious condition, while the emergency services are continuing to bring people to the hospital," a doctor from the medical facility stated, according to RIA.
Wednesday has seen a spate of terror attacks. Earlier in the day, one person was killed in Daraa City in the same neighborhood and a further 20 were injured, including three children following more rocket attacks.
Meanwhile, the Jaish Al-Islam militant group fired rockets and mortars at a suburb of Damascus. One shell hit a high school which injured three staff members, according to a police source, as cited by SANA.
The last attacks on Daraa City took place in August, while at present the Syrian Army controls around 80 percent of the city.
The Syrian Army has been battling militant Islamists in the Daraa province and in late January, they managed to recapture the town of Sheikh Maskin, which is about 25km north of Daraa City.
The settlement, which is called the "crossroads of the south" and located in the northern part of the Daraa province, now lies in ruins with almost no buildings left undamaged.
The seizure of Sheikh Maskin will also provide a "springboard for further combat operations," as the town, in the area surrounding the international highway between Damascus and Daraa, links different parts of the province, the Syrian General Command of the Army and Armed Force said in a statement.
The town was earlier a stronghold of extremists with hundreds of militants from the Al-Nusra Front, Al-Qaeda's franchise in Syria, fighting Syrian government forces for control over the settlement.
The Syrian government and Syrian opposition are currently taking part in peace talks in Geneva, Switzerland. However, Bashar Jaafari, the head of the Syrian government's delegation, says the process may take longer than expected.
"It seems the first phase of preparations will take a much longer time expected and we don't know yet when we will finish," he told Reuters in an interview. "The official discussions did not take off yet unfortunately. We are still discussing how to proceed."
UN envoy Staffan de Mistura announced the formal start of the peace process on Monday, which is the first attempt in two years to negotiate an end to a war that has killed 250,000 people.
You can share this story on social media: