Rome City-owned property rented out for as little as €10 a month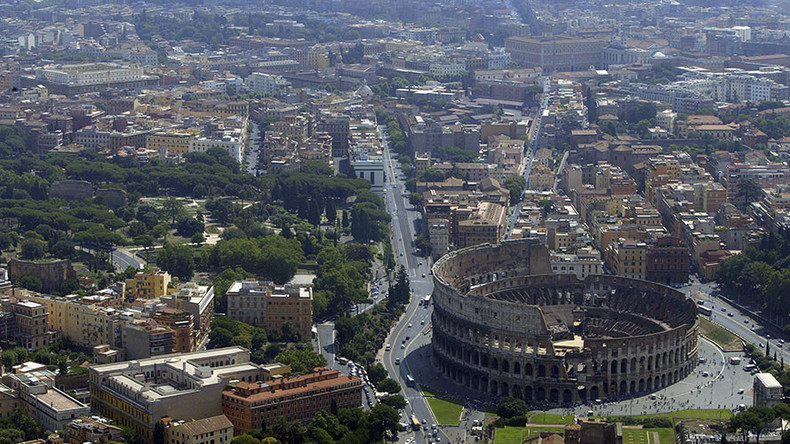 Fancy a flat in Rome for €10 a month? It seems that hundreds of publicly-owned homes in prestigious locations are rented out for ridiculously low prices.
Rome's temporary Commissioner Francesco Paolo Tronca – who was appointed after the former Mayor Ignazio Marino resigned in November – brought the fact to the authorities' attention.
He said that the prices on 574 apartments were "well below their minimum market prices," as cited by Reuters. Only 18.5 of houses in question were occupied by tenants with a contract, the commissioner added.
For instance, a home on Borgo Pio, close to the famous St. Peter's Square, was rented out for €10.20 a month, and another listing, close to the Colosseum, offered a price of €25.64, according to the city's communique.
Usually, you'd pay more than that for just 1 square meter in central Rome.
The news caused quite a stir, with many Italians deciding that the lucky tenants must be close contacts of politicians.
"We hope these checks can be finished as quickly as possible, to put an end to out-of-this-world favoritism," Lara Comi, from former PM Silvio Berlusconi's Forza Italia Party, said, adding the property shouldn't come into hands of "cliques."
Some Italian media reported that the flats were occupied by mostly middle-class tenants, who paid the tiny sums just because no one cared to raise them.
The anti-establishment 5-Star Movement (M5S), Italy's second-biggest party, stated that the houses should be used for social housing, and urged more transparency on the city property market.
The rental investigation is "better late than never," the party added.
Left-wing lawmaker Roberto Giachetti, who plans to run for mayor of Rome in elections due in spring, told RAI state TV channel that the situation was "despicable."
"These aren't just low rents, they are rents that cry out for justice to be done," Giachetti told the broadcaster.
Currently, authorities are looking into who was behind the rental contracts, and will probe into how to return the houses to the city, commissioner Tronca said.
Marino resigned as mayor in November. He was unpopular with Romans, facing public outrage over mismanagement of the city, including rubbish in the streets, a failed transport system and alleged mafia connections. Until the June elections, Tronca is in charge of the capital.
You can share this story on social media: