Italian police seize Mussolini 'love' yacht in 'Capital Mafia' investigation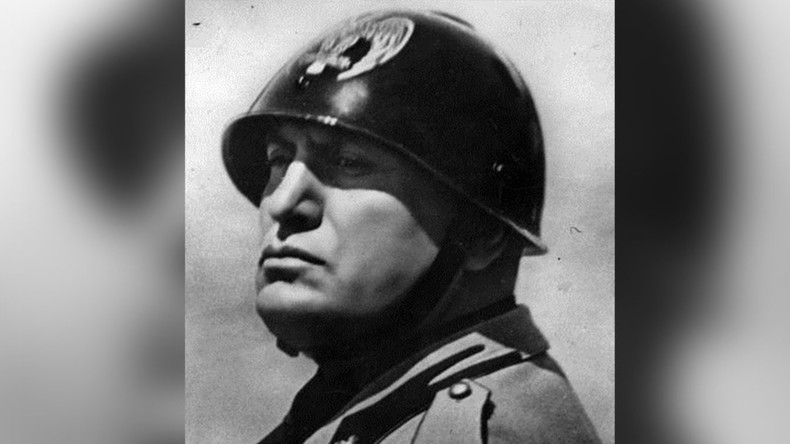 "Black Fire", a historic yacht that once belonged to Italian fascist leader Benito Mussolini, has been seized by the country's finance police. Il Duce used it for trysts with his sweetheart, Clara Petacci, but scuttled the boat in 1943 to prevent it from falling into the wrong hands.
The boat appeared to be among 28 million euros worth of assets seized from entrepreneur Salvatore Squillante allegedly implcated in "Capital Mafia", one of Italy's biggest organized crime trials. The assets include a castle, apartments, luxury cars, offices and stores in Rome, as well as two boats, Rai News reported.
Mussolini's 'love boat', originally named Konigin II, was purchased in 1935 and given to the Italian dictator by his fascist friend, Alessandro Parisi. The yacht is said to be a typical Dutch yawl built by a famous German shipyard Abeking & Rasmussen in 1912, Italy's Il Tempo daily reported.
In 1943, on the eve of the fall of the fascist regime, the boat was sunk by its owner to prevent it from falling into German hands. After the fall of the Nazi regime, it was recovered, restored and renamed "Serenella". Following a series of changes in ownership and several name changes, it was eventually bought by a company subject to seizure.

According to La Stampa, apartments, real estate, luxury cars and two boats seized by the finance police in Rome belonged to Salvatore Squillante, a businessman originally from Salerno.
READ MORE: Town in South Tyrol strips Mussolini of honorary citizenship after 91 years
The court document said Squillante, who served a community service sentence for a 1993 fraudulent bankruptcy, made deals that suggested he might be linked to a Rome-based mafia network run by a former neo-fascist gangster, according to Reuters. He rented property to a firm owned by convicted murderer Salvatore Buzzi, one of the main suspects in the "Capital Mafia" investigation.
The "Capital Mafia" trial opened last November, with prosecutors saying their investigation had exposed systematic corruption in Rome involving local politicians and businessmen, who teamed up with mobsters to secure lucrative public tenders on just about everything, from creating refugee centers to rubbish collection.

Police, who had tapped Buzzi's telephone, reportedly recorded him boasting of making more money with schemes involving migrants than those with drugs.
You can share this story on social media: