Town in South Tyrol strips Mussolini of honorary citizenship after 91 years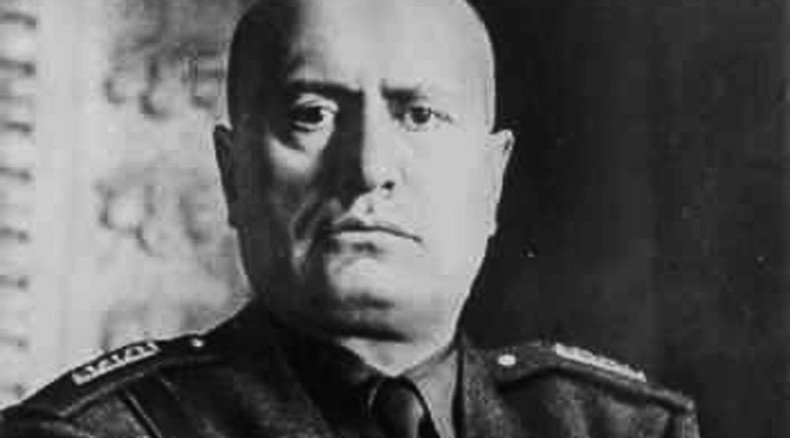 Salorno, a small town in South Tyrol, Italy, has scrapped Italian fascist leader Benito Mussolini's honorary citizenship. He was locally renowned for conducting the 'Italianization' of the German-speaking mountainous regions.
"Fascism was a very painful chapter for South Tyrol," said Stefan Zelger, a member of the South Tyrol Freedom party which seeks the secession of the region.
The honorary citizenship of Salorno was granted to Mussolini in 1924 – six years after South Tyrol became part of Italy as a result of the defeat of the Austro-Hungarian Empire in World War I.
Italian authorities did not generally discriminate against the German-speaking population of South Tyrol after its annexation. However, in 1921 fascist activists attacked a celebratory march in the South Tyrolean capital, Bolzano (Bozen in German). One man was killed and more than 40 people wounded.
When Mussolini came to power in 1922 he launched the so-called policy of Italianization in the region which involved moving the Italian-speaking population there, as well as a ban on the German language in schools and in the civil service. People were also forced to change their German names to new Italian names.
Mussolini aversion to conflict with Hitler, who wanted to unite all German-speaking territories in the Third Reich, resulted in the Pact of Friendship and Alliance between Germany and Italy, known as the Pact of Steel, which had far-reaching consequences for South Tyrol.
The German-speaking Tyroleans were given options: Leave the region for the Third Reich or to be Italianized. Almost 80,000 people left the region but World War II slowed the process.
After the end of the WWII, South Tyrol witnessed a wave of violence: Secessionists resorted to terror attacks, Italian authorities – to repressions. The conflict was finally resolved in 1992 under UN mediation. South Tyroleans were granted their right to receive an education in the German language, and to apply directly to the International Court of Justice in the Hague.
Salorno is not the first town in South Tyrol which decided to revoke Mussolini's honorary citizenship. A number of other towns including Termeno, Ora and Cortaccia have already done the same in an attempt to eradicate reminders of the fascist regime.
Last year Turin, the capital of the Piedmont region, witnessed sharp debates concerning Mussolini's honorary citizenship. Finally, it was revoked but the decision was criticized by several political parties including Silvio Berlusconi's Forza Italia party.
"If you want to cancel the memory, with this act, then we can also cancel the Day of Memory, so there is no longer anything to remember," Forza Italia member Angelo D'Amico said referring to Italy's Remembrance Day for Holocaust victims, as cited by Italy's branch of The Local.
You can share this story on social media: