Free to express yourself: Australian MPs allowed to breastfeed in parliament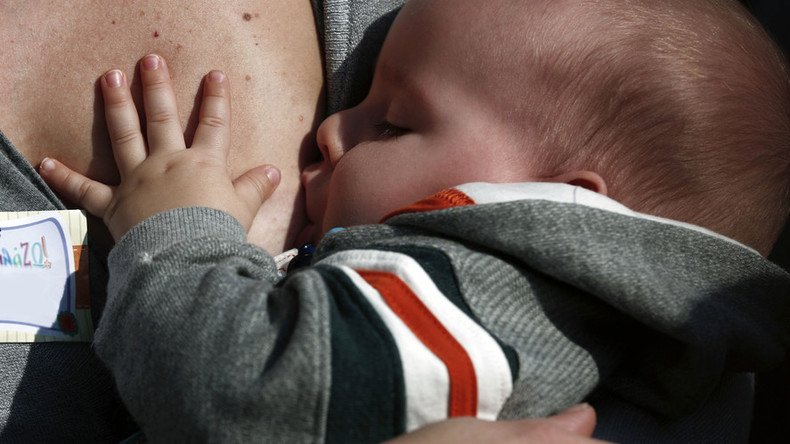 One of the world's least family-friendly jobs is getting a facelift in Australia as breastfeeding and bottle-feeding will soon be allowed in parliament.
The existing rules – which technically ban children from the chamber – were described by leader of the house Christopher Pyne as "antiquated."
"No member, male or female, will ever be prevented from participating fully in the operation of the parliament by reason of having the care of a baby," he said.
The change means no more proxy votes for breastfeeding Aussie MP moms, and the country might even pave the way for other parliaments across the world to follow.
READ MORE: Women photoshop men's nipples onto breasts to protest 'sexist' social media policies
The step follows a series of controversies surrounding MP mothers trying to combine parenthood and work: last year Assistant Treasurer Kelly O'Dwyer was reportedly advised to express more milk to be able to perform her job up to standard; and in 2009, Greens MP Sarah Hanson-Young was forced to remove her two-year-old from the upper house during voting.
"I don't think I've ever felt so humiliated in my life," she later said in a TV interview.
In January, Spanish MP Carlina Bescansa caused a stir while she breastfed her baby during a session - leading to both criticism and praise. Italian politician Licia Ronziulli was first pictured with her daughter in the European parliament in 2010 when the girl was just six weeks old. She has brought her to the chamber many times since then.
In 2015 a group of MPs tried to overturn a breastfeeding ban in the UK House of Commons – but that failed to happen, with a Conservative MP going as far as suggesting that breastfeeding in parliament would provoke "tabloid ridicule."
As for Australian politicians, their leader of the house believes the opposite to be true.
"There is absolutely no reason that rules should remain in place which make life in politics and the parliament more difficult for women," Pyne said.
You can share this story on social media: