Turkey manipulating Western media by claiming Russian jet violated NATO airspace - Moscow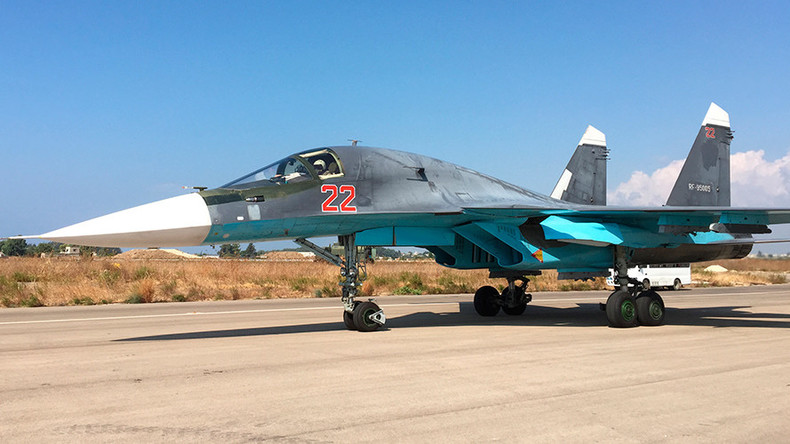 NATO's refusal to provide proof of Russia's alleged violation of Turkish airspace by claiming it is "classified" shows that Turkey and its allies are trying to hide the truth from the media, the Russian Defense Ministry said on Monday.
"It is no coincidence that Turkey, after its loud outbursts towards Russia, is so persistent in involving NATO in this murky story. It's absolutely clear to us that the information has been 'classified' not from us, but from the public and media, particularly those from Western countries and the US, which have been manipulated by their Turkish partners," Russian Defense Ministry spokesman Major General Igor Konashenkov said.
Last week, Ankara summoned Russia's ambassador, claiming that a Russian Su-34 strike fighter had violated its airspace. Moscow, whose air force is carrying out an anti-terrorist operation in neighboring Syria, has denied the claims, with the Defense Ministry saying Turkey has not provided proof of the alleged violation.
Reacting to the reports, NATO has called for calm on both sides, and said that images containing proof of the Russian aircraft's alleged violation of the Turkish-Syrian border had been classified.
"We didn't expect anything different," Konashenkov said, adding that Russia for its part always provides proof of its claims.
READ MORE: Turkish artillery shells Syrian territory - Russian military presents video proof
Earlier on Monday, the Russian Defense Ministry presented video evidence that it says shows the shelling of Syrian territory by Turkish artillery.
Recalling the US's notably short response time to Ankara's allegations against Moscow, Konashenkov said: "we expect an immediate reaction and explanations of the actions of the Turkish military by NATO and the Pentagon."
You can share this story on social media: