Stick to your guns: Swiss soldiers left 18 firearms on public trains in 9 months, report says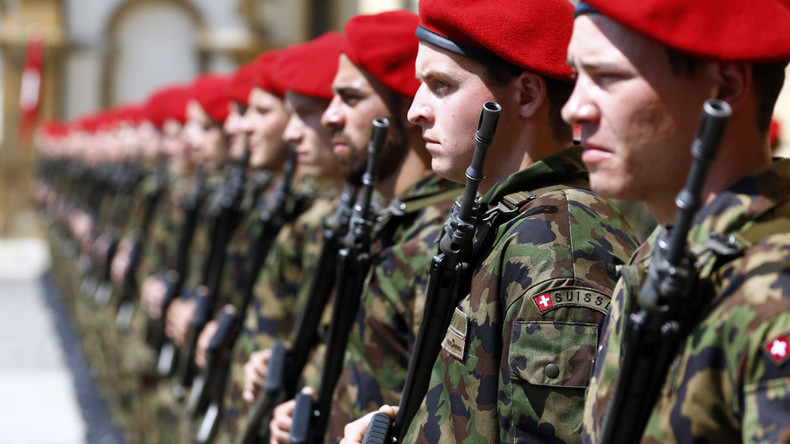 Soldiers in Switzerland managed to leave 18 firearms on public trains in the first nine months of 2015, according to a military police report. Government leaders have raised safety concerns following the shocking revelation.
The finding was acknowledged in an annual report compiled by Christophe Schalbetter, interim commander of the military police.
The soldiers, part of Switzerland's conscript army, apparently forgot to take the weapons with them after riding Swiss Federal Railway (SBB) trains, according to an article in ASMZ, a review for Swiss army officers. Soldiers often travel on trains with their weapons – including assault rifles and pistols – when making their way to training events.
The revelation was called "incomprehensible" by Thomas Hurter, a Swiss People's Party MP.
"A conscript has a particular responsibility for his gun," he told Blick newspaper.
Socialst MP Chantal Galladé noted that army weapons are left in public places throughout Switzerland every year, noting that the trend is troubling.
In addition to the forgotten weapons, the military police report said that there were 242 "incidents" involving weapons and ammunition in the first nine months of 2015. It also said there were 13 military traffic accidents during the same period, which left three people dead and 55 others injured.
You can share this story on social media: