A day in the life: Satellite images show power of Typhoon Souledor (VIDEO)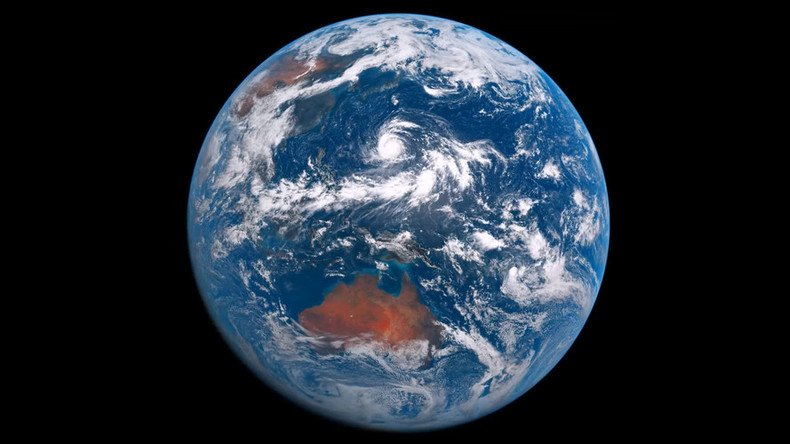 Mesmerizing timelapse footage captured from 22,000 miles above Earth shows a day in the life of our blue planet.
The hypnotizing images were captured by Japan's weather satellite, Himawari-8, which is on a geostationary orbit located on the equator near Indonesia, and shared online by GlitteringBlue.
The satellite takes 144 photographs of the planet each day, about one picture every 10 minutes.
The 24 hours of footage, compressed into 12 seconds and played on a loop, was recorded throughout August 5, 2015. The satellite covers the western Pacific and shows Australia, parts of Asia, Alaska and Antarctica.
It happened to capture deadly Typhoon Soudelor (Hanna) - the second most intense tropical cyclone to hit the Northern Hemisphere last year.
You can see the super-typhoon near its peak at 285kph (180mph) in the center-top of the footage, where it heavily impacted the Mariana Islands, Taiwan and China.
READ MORE: China posts hundreds of never-before-seen HD color photos of the moon
You can share this story on social media: