Mexico City officially renamed Mexico City (well, almost)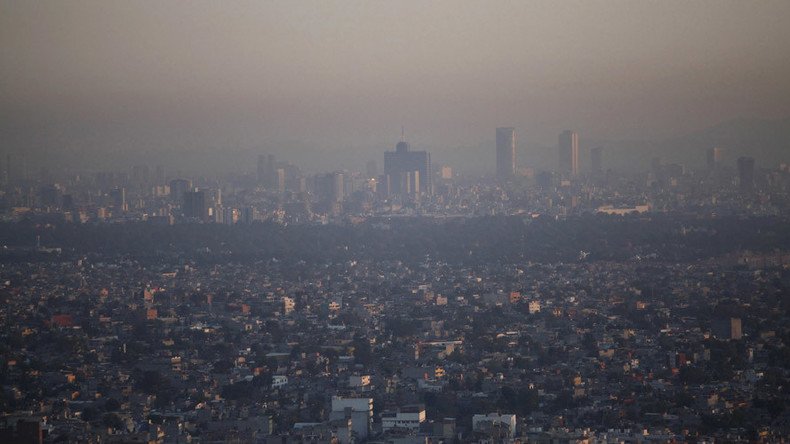 So, what's the capital of Mexico? The answer really depends on your perspective. For people inside the country, it has been just "DF" or a Federal District, but now the government has decided to rebrand to pitch the city's new status of an almost federal state.
Mexico's President Enrique Peña Nieto officially changed the capital's name to Ciudad de Mexico, or CDMX. That's right, in English this will be the Mexico City.
The official rebranding took place Friday as part of the reform aimed at giving the city more independence from the central government.
The reform says that the capital's 16 boroughs will become municipality-like entities, which would have its own mayors and councils. The new rules also allow the city's mayor to appoint senior officials, including the police chief.
The reform is expected to be completed next year after the city's new constitution is adopted.
Some residents said that it would take time to get used to the new name. "It will never stop being 'DF' in our daily language," resident Juancho Nuñez told The Guardian.
Mexico's capital is the oldest capital city in the Americas. Mexico City was founded during the Aztec Period in 1325. Around 9 million people currently live in the city, according to statistics published in the media. Although the city ranks as the eighth richest city in the world, it was estimated that 76.2 percent of its residents live below the poverty line, according to government sources. Mexico City is considered a relatively safe place, despite the ongoing drug wars in the country. It has a murder rate of 22 per 100,000 people, which is comparable with Philadelphia and Detroit in the US, according to the Secretary of Tourism of the Federal District.
You can share this story on social media: