Tourist promises Pope Francis 'lots of tequila' ahead of Mexico visit (VIDEO)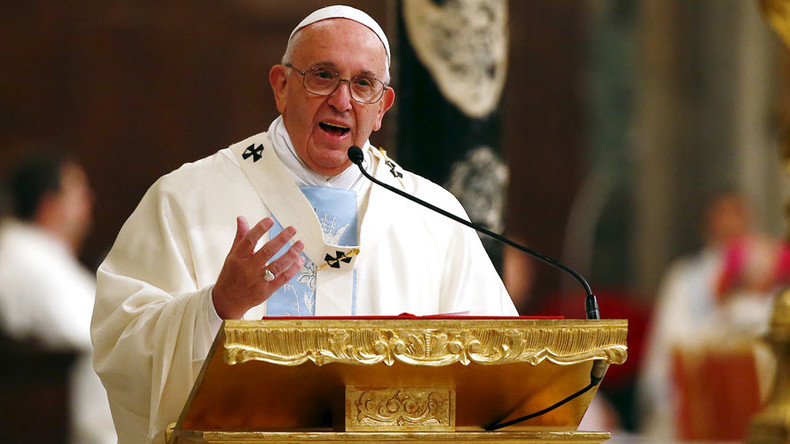 With or without tequila? That is the decision Pope Francis faces ahead of his visit to Mexico this winter. A Mexican pilgrim confronted the pontiff on New Year's day in the Vatican, promising him an abundance of the traditional beverage on his upcoming visit.
On New Year's day, while crossing St. Peter's Square in the Vatican, a Mexican pilgrim extended his country's warm welcome to the Pope in light of his upcoming visit to Mexico in February.
Me hizo la mañana, extraordinario.Los detalles que reflejan libertad, cariño y grandeza.

Posted by Monseñor Carlos Alberto Cardona on Sunday, January 3, 2016
"Pope, we are waiting for you in Mexico!" the tourist shouted as the Pointiff strolled by, meeting the faithful on January 1.
"With or without tequila?" Francis wondered jokingly.
"Lots of tequila!" the tourist assured, as the crowd laughed at Pope's interaction.
Francis went on to bless the crowd. Meanwhile, the spontaneous response of the Pope has gone viral.
The Pope will arrive in Mexico on February 12-13 and will hold a historic Mass in the Basilica of Guadalupe. In his tour of the country he plans to visit Ecatepec de Morelos, San Cristobal de las Casas, Tuxtla Gutierrez, Morelia and Ciudad Juarez on the US border.
You can share this story on social media: