They're gr-r-r-ross! Tony the Tiger roars at furries to stop sending sexy tweets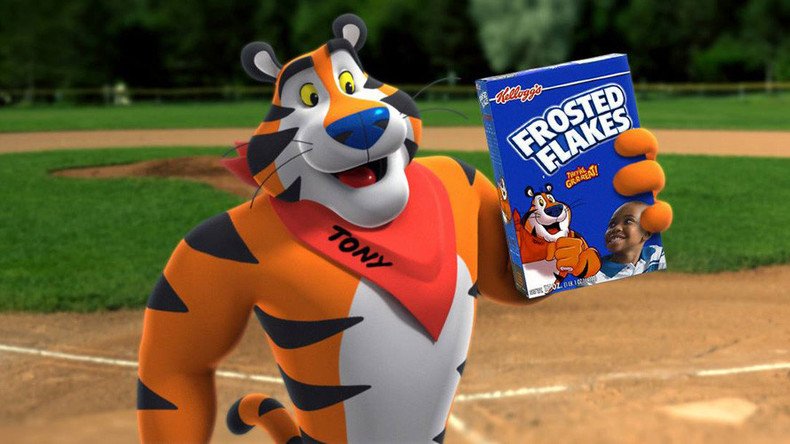 It's been a wild week for the cartoon cereal mascot Tony the Tiger after tweeting a frosty message about all the sexy tweets he's been getting from humans who like to dress up as furry animals.
As the "spokestiger" for Frosted Flakes in the US and Frosties in Europe, he wants to keep his virtual den "cub"-friendly.
@realtonytiger received a number of suggestive, playful messages in recent months from those who claim to be members of the furry subculture.
The tweet from Tony comes after some furry followers reported they were blocked by his Twitter account, even though they didn't tweet him.
While TV and films have focused on the sexual aspects of the furry community, including 'yiffing', research by the International Anthropomorphic Research Project shows that one in five participants prefer to keep it non-sexual.
Some members of the community took to Tony's Twitter to apologize for the actions of their fellow furries.
Chester Cheetah, 'spokesperson' for the cheesy snack Cheetos, embraced the attention of the furry community, taking to Twitter to interact with them.
Given Chester's actions, we'll have to wait and see if Tony "does a 180" and realizes the marketing potential of this growing market.
You can share this story on social media: