Finland to decline asylum to & deport 20,000 migrants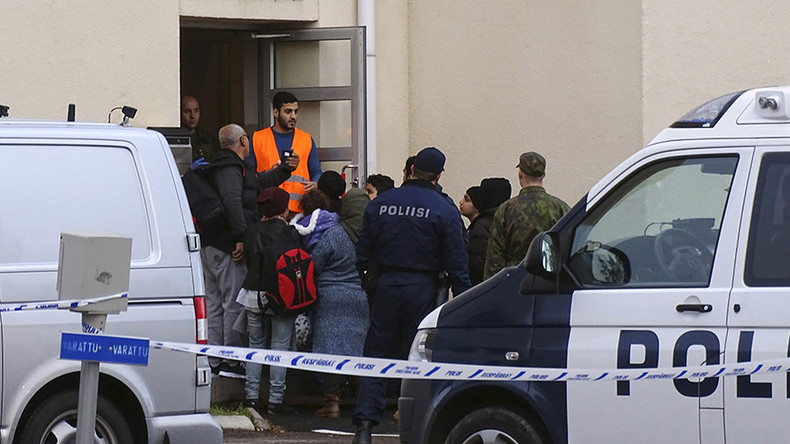 Over 60 percent of the migrants who arrived in Finland last year are likely to fail in their asylum pleas, meaning that around 20,000 of them will be deported, the Finnish Interior Ministry said.
Paivi Nerg, the Interior Ministry's Permanent Secretary, told Reuters, "20,000 is the estimate we are working with at the moment, but the number of asylum seekers who decide to return voluntarily could change it."
In an interview with AFP, Nerg said that 65 percent of the 32,000 migrants who arrived in the country last year "will get a negative decision."
It's a normal percentage of refusals, she explained, adding that it's only the overall number of asylum seekers that has grown.
In 2014, for example, just 3,651 people applied for asylum in Finland, of which 56 percent were declined.
Last year, the Finnish government tightened the process for granting asylum to refugees from Iraq, Afghanistan, and Somalia, citing the improved security situation in some parts of those countries.
Iraqis make up nearly two-thirds of all the migrants seeking asylum in Finland, and two flights have been chartered to transport deportees back to Iraq in the following months, she said.
Nerg said that some 4,000 asylum seekers have already withdrawn their applications voluntarily and the authorities are hoping more people will do the same.
Another 2015 law envisaged a voluntary return model, in which Finland pays up to €1,000 for every migrant's ticket home.
The legislation has been criticized by many in Finland, but Nerg said that it's more cost-efficient than deportation.

"If one is expelled by force, it's up to the Finnish state to pay for the flight and police officers guarding it. It's a lot more expensive," she told the Helsingin Sanomat paper.
According to the Permanent Secretary, separate transit centers will be established for those leaving Finland voluntarily and for those being deported.
All of last year's asylum applications will be processed by the end of August, she said.
READ MORE: Swedish refugee center workers attacked by underage weapon-wielding residents
Earlier this week, Finland's neighbor, Sweden, said that according to its estimates, it will reject up to 80,000 of the 163,000 asylum applications it received in 2015.
"The Swedish news comes as no surprise. We have the same situation here (in Finland)," Nerg said.
The official said she expects more rejections across Europe, wondering, "How many there'll be in Germany, for example?"
Europe is going through its biggest ever refugee crisis since it accepted over a million refugees fleeing conflicts in the Middle East in 2015.
You can share this story on social media: