'Trumped-up, brazen': Lavrov slams accusation that Putin is corrupt in phone call with Kerry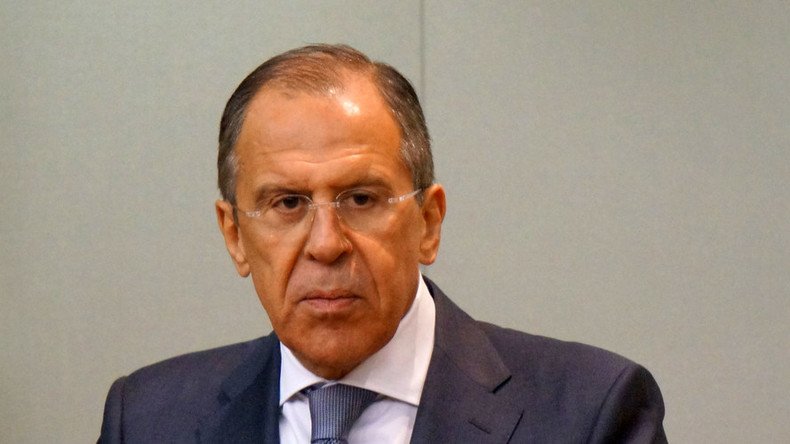 In a phone call with his US counterpart, John Kerry, Russian Foreign Minister Sergey Lavrov expressed outrage over scandalous statements coming from Washington concerning Vladimir Putin, saying the allegations only "fan tensions" between the countries.
Lavrov described the American claims as "trumped-up and brazen" in his phone call with the US Secretary of State on Friday, Russia's Foreign Ministry said.
The Russian FM "stressed that the blame for delicately fanning tensions in bilateral relations lies fully with Washington," it added.
According to the ministry, the phone conversation, in which Lavrov and Kerry also discussed the situation in Syria, was initiated by the US side.
The BBC released a documentary film last week that accused Russian President Vladimir Putin of being corrupt. The British broadcaster based its claims on the words of US Under-Secretary for Terrorism and Financial Intelligence Adam Szubin.
"We've seen him enriching his friends, his close allies, and marginalizing those who he doesn't view as friends using state assets. Whether that's Russia's energy wealth, whether it's other state contracts, he directs those to whom he believes will serve him and excludes those who don't. To me, that is a picture of corruption," Szubin told the BBC.
After the broadcast, White House Press Secretary Josh Earnest said Szubin's statements on the Russian President do, in fact, reflect the views of the Obama administration.
On Friday, Kremlin spokesman Dmitry Peskov slammed the accusations as "outrageous and insulting."
"We consider statements of my colleague in the White House unacceptable both from the point of view of general practice of international relations and of bilateral Russian-US relations," he added.
The spokesman noted that Moscow is waiting for an explanation from the US side over the "unprecedented situation."
READ MORE: Putin's 'secret wealth' - 'The old western demonizing game on again'
Peskov also suggested that the attack on Putin is a ploy to play the Russian card in the upcoming US presidential election. The spokesman told TASS that the Russian President is "familiar" with the American accusations against him.
Putin "also considers them to be absolutely unacceptable and inappropriate for such high-ranking officials from the US," he stressed.
You can share this story on social media: