93yo Olympic hopeful competes for spot on US table tennis team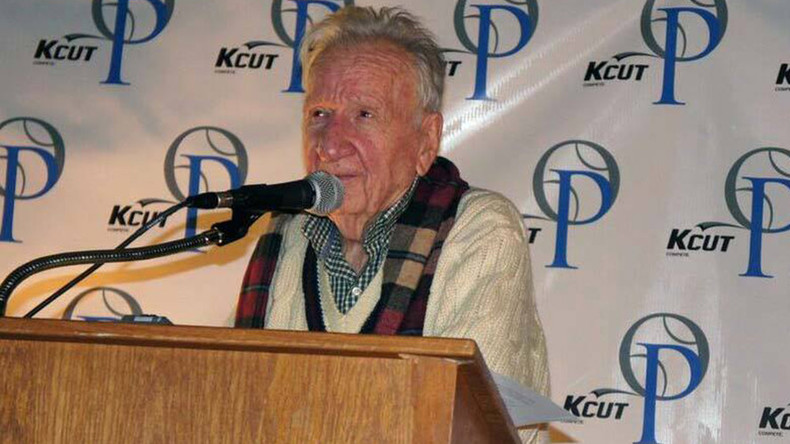 A 93-year-old man is hoping to bounce his way into the record books by becoming the oldest Olympian in history.
Kansas resident Bill Guilfoil will compete at trials for a place on the US Olympic table tennis team at this year's games in Rio de Janeiro.
Guilfoil, who has played the sport for more than 80 years, competed for a place on the team in 2012, losing in the first round.
Born just a few years after the end of World War 1, he used a military analogy to describe his resolve when speaking to the Kansas City Star.
"Like a soldier, I have spirit," he said.
Bill is a member of the Overland Park Racquet Club, who have named a tennis court after him.
Guilfoil isn't scared of any competitors no matter what their age, saying "I never had any fear of playing anyone." Those are fightin' words.
The trials begin in Greensboro, North Carolina on Thursday, February 4 where he'll get his ping pong on.
If successful, he will be 22 years older than Japan's 71-year-old Hiroshi Hoketsu who competed in dressage at the 2012 games in London.
Oscar Swahn of Sweden holds the record, competing in shooting at age 72 during the 1920 Olympics, which took place just three years before Guilfoil was born.
Guilfoil says he is in good health, with his doctor claiming he will live for another 18 years.
When he does die, he said "Hopefully they'll have a table on one of the clouds and I'll be able to play you when we get there."
You can share this story on social media: