NSA, GCHQ hacked Israeli drone data in Operation Anarchist – report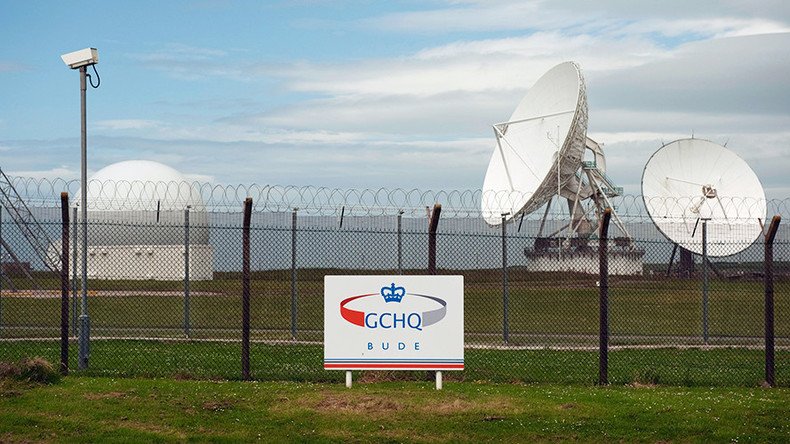 US and British spy agencies regularly tapped into live video feeds from Israeli drones and fighter jets during military operations in Gaza, on the lookout for a possible IDF strike against Iran, according to new data from Edward Snowden.
A new portion of Edward Snowden's data reportedly obtained by the Intercept sheds light on Israeli drone operations over Gaza strip. The revelations offer rare visual evidence Israel – Washington's close ally – flies large armed drones capable of hitting ground targets and that could also "reach Iran."
Under a top-secret operation codenamed Anarchist, UK's Government Communications Headquarters (GCHQ) in cooperation with the US National Security Agency, frequently targeted Israeli drones from Cyprus. The Anarchist operated from a Royal Air Force compound in the Troodos Mountains, near Mount Olympus, the highest point on the island.
Both NSA and GCHQ regarded the Troodos installation as a "jewel in the crown" due to its unique location that allowed eavesdropping on Israeli drone signals, according to the Intercept.
"This access is indispensable for maintaining an understanding of Israeli military training and operations and thus an insight to possible future developments in the region," a 2008 GCHQ report was quoted by the website. "In times of crisis this access is critical and one of the only avenues to provide up to the minute information and support to US and Allied operations in the area."
The drone-wiretapping mentioned in the GCHQ files covered periods of Israeli military offensives in Palestine, and also suggests the spy agencies monitored drones looking for indications of a potential strike against Iran.
The leaks also suggest the relationships between US and Israeli intelligence agencies were apparently more complicated than imagined. Both countries are close military partners with Israel allowed access to NSA's raw collects under a 2009 memorandum of understanding.
According to one GCHQ presentation cited by the Intercept, in 2009 the spy agency's technicians also collected signals from a Heron TP strike drone – capable of carrying a 1-ton load, it has a wingspan larger than that of the US-made Reaper. Heron TP, manufactured by Israel Aerospace Industries (IAI) is widely believed to carry air-to-surface missiles, technology available only to very few countries worldwide.
The Intercept refers to several "drone views" of the Heron TP reportedly showing objects under the wings that appear to be "mounts for missiles or for other" weaponry.
Heron TP – hacked by NSA and GCHQ – is also operated by US' and Britain's NATO ally Germany. The German Defense Ministry already announced it will close any data security gaps in Herons flown by the Bundeswehr, adapting the drone communications "for German demands," Spiegel reports.
Except drones, NSA targeted cockpit videos from Israeli warplanes hitting ground targets in the Gaza strip. In 2008, satellite surveillance operators at Menwith Hill, an important NSA site in England reported it "collected video for the first time from the cockpit of an Israeli Air Force F-16 fighter jet," which "showed a target on the ground being tracked."
In January 2015, evidence of cooperative intelligence gathering between Britain, America, and Israel was unveiled, following a disclosure by ex-NSA computer analyst and whistleblower Edward Snowden. Previous Snowden leaks uncovered details of covert intelligence relationships between the US and the other members of the controversial "Five Eyes" spy club, the UK, Australia, New Zealand and Canada.
You can share this story on social media: