At least 4 killed in Shiite mosque bomb & gun attack in Saudi Arabia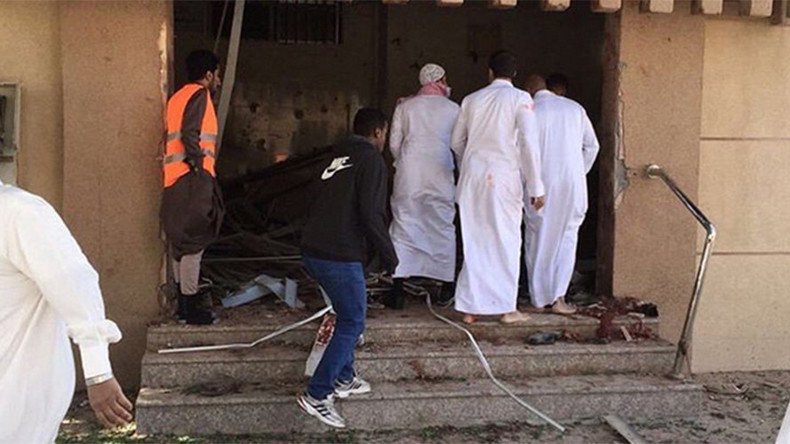 At least four people have been killed and seven injured following a bombing and gun attack on a Shia mosque in an eastern province of Saudi Arabia, national media reported a government spokesman as saying.
Security officers prevented two suicide bombers from entering the Imam Rida mosque in the town of Mahasen in al-Ahsa province during Friday prayers, the spokesman said, as cited by Saudi state news agency SPA.
"When security men stopped them, one blew himself up at the entrance of the mosque and there was an exchange of fire with the other. He was wounded and arrested wearing an explosive belt," he added.
"The explosion happened outside the mosque, at the courtyard of the mosque, while another one entered with a machinegun. There are martyrs and wounded," Reuters cited one eyewitness as saying.
He added: "The young men grabbed his machine gun and beat him up, but he did not die. The police then came and took him away and the wounded were taken in private cars because ambulance cars did not arrive quickly."
READ MORE: At least 3 killed in suicide bombing at Saudi mosque
According to the Al Arabiya sources, a suspect in the bombing has been arrested.
The blast was followed by gunfire at the Imam Rida Mosque in the town of Mahasen in al-Ahsa province, a local activist told Reuters.
The attack took place during Friday prayers at the mosque, local eyewitness Mohammed al-Nimr told AP, adding that the security forces and an ambulance have already arrived at the scene of the incident.
READ MORE: ISIS claims responsibility for Saudi suicide bombing
You can share this story on social media: