Luxury yacht of Microsoft's co-founder rips up 80% of endangered coral reef in Caribbean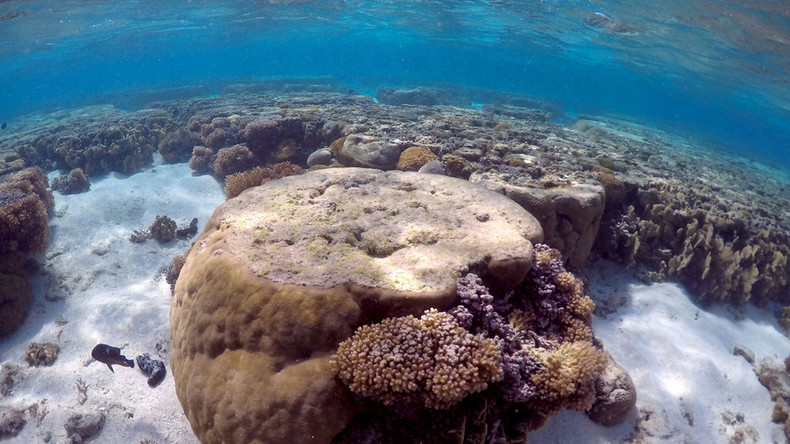 Microsoft co-founder and billionaire Paul Allen's yacht almost entirely destroyed a coral reef in a protected ecosystem in the Caribbean. Allen, who has denied that his crew was responsible, would face a fine of up to $600,000 if found at fault.
According to local authorities, an anchor chain from Allen's 300-foot-long vessel, the MV Tatoosh, ploughed into a sensitive reef in the Cayman Islands, ruining 14,000 square feet of it, which amounts to about 80 percent of the protected coral species.
"Early findings already indicate extensive damage and investigations into the circumstances of the incident are ongoing, with the assistance of staff aboard the Microsoft billionaire's superyacht, which was anchored close to the Doc Poulson wreck and The Knife dive site," Cayman news service reported, citing Department of Environment officials.
The incident occurred on January 14 and it is believed that Allen was not on board his luxury yacht at the time of. Yet, on Wednesday, Allen's office rushed to deny any involvement of his yacht's crew and put the blame on the Port Authority.
"When [M/V Tatoosh] crew was alerted by a diver that her anchor chain may have impacted coral in the area, the crew promptly, and on their own accord, relocated their position to ensure the reef was protected," a statement from Allen's investment firm Vulcan said.
This situation is particularly awkward for Allan, given his reputation as "a global leader in supporting ocean health," as well as a for being a supporter of "cutting-edge research designed to stabilize and restore coral reefs," as the statement implies.
If Allan is found responsible for the damage, he would have to pay up to $600,000 in compensation. His staff was said to be assisting and cooperating with the DoE enquiry at the time.
"In addition to assessing the damage and determining the cause of this incident, we are also paying close attention to lessons learned so that we can more effectively prevent these accidents while still hosting visiting yachts," the DoE said.
The incident involving Allan's yacht is just the latest in a series of mishaps that have contributed to the demise of the Cayman Islands' coral reefs.
Just recently, Pullmantur cruise lines' Zenith ruined a significant part of the reef. A Carnival Cruise Line's ship, the Carnival Magic, dropped an anchor on the endangered coral reef in 2014, ruining more than 11,000 square feet of it. Though it failed to admit any responsibility for the incident, the company ended up paying $100,000 to the Cayman Islands National Trust, which went towards the Magic Reef Restoration Project.
You can share this story on social media: