Brazil sends more than 200,000 troops to fight Zika virus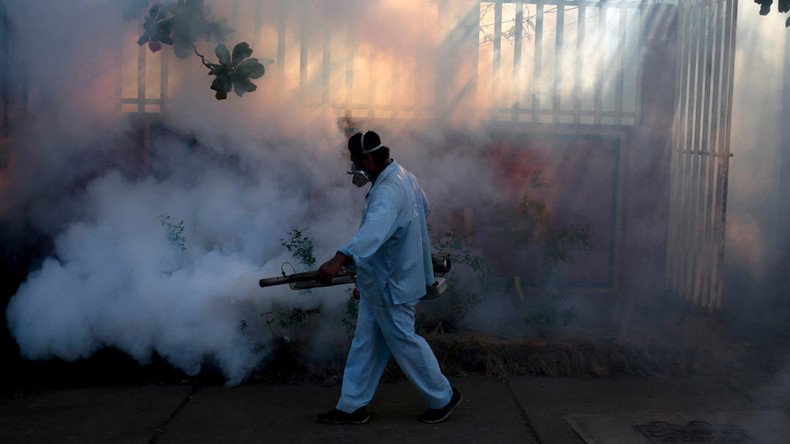 The Brazilian government is deploying more than 200,000 troops to spread awareness of the Zika virus, which has been linked to sever birth defects. The host country of this year's Olympic Games is experiencing an outbreak of the mosquito-borne disease.
The uniformed soldiers would conduct door-to-door walks and hand out leaflets and mosquito repellent to Brazilians, Health Minister Marcelo Castro said in an interview. The military-involved awareness campaign is to last only one day, February 13.
Zika virus drew international attention after the World Health Organization reported its rapid spread across the Americas. The virus is carried by the same mosquitos, which also spread dengue and yellow fevers, and some other diseases.
The symptoms of the Zika are relatively mild, and four out of five people infected never develop them. But the disease is believed to be highly risky for pregnant women, as it may cause microcephaly, a rare condition that causes babies to be born with small heads and damages the brain.
Brazil is currently investigating more than 3,800 microcephaly cases compared to about 150 per year before the Zika outbreak. The exact mechanism linking the virus and microcephaly remains unknown.
The virus does not transmit through human contact, although there is some evidence pointing to possible transmission through unprotected sex.
The outbreak raises concern as Brazil is preparing to receive hundreds of thousands of tourists for the Olympics and the annual carnival. Several Zika cases have been diagnosed in the US and Europe.
You can share this story on social media: