Canada do-over: Trudeau's FM says time to reboot relations with Russia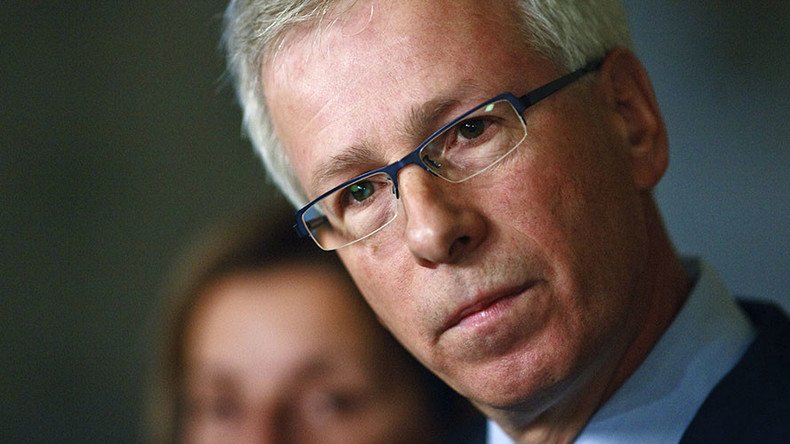 Russia-Canada relations are about to get a reboot, with the countries' foreign ministers expressing willingness to resume dialogue after a stall caused by events in Ukraine. The new Canadian government believes snubbing Russia was not productive.
Canada's new Foreign Affairs Minister, Stephen Dion, told journalists on Tuesday that it is not productive not to talk to Russia, signaling a shift in Canada's foreign policy.
"Look, Canada was speaking to the Russians even at the tough times of the Cold War and now we are not speaking – almost not – because of the former policy of the former government. In which way it's helping Ukraine? In which way it's helping our interest in the Arctic? " Dion said.
READ MORE: Canada to Russia: 'We will defend our sovereignty in the Arctic'
Dion stressed that Canada and Russia need to focus on common interests and work from there.
"I think we should have a very effective policy to be sure that Russia understands that we stand for Ukraine and that we are there to work with Russia when we have common interest, but that's the policy that we will do step by step in a very cautious way because we have a lot of disagreements with the Government of Russia, but it's certainly not the way to stop to speak with them when the Americans speak with them and all the Europeans, the Japanese, everybody except Canada," he added.
Meanwhile, Russian Foreign Minister Sergey Lavrov described the last two years as a "lost opportunity" when it comes to bilateral relations with Canada.
He pointed out that Canada had gone along with the "blatant interests of the Ukrainian diaspora ignoring Canada's national interests."
Lavrov also stated that the new Canadian liberal government headed by Prime Minister Justin Trudeau could mean a thaw in Moscow-Ottawa relations.
In 2014, Canada joined the US and EU in introducing sanctions against Russian and Ukrainian officials over the referendum in the Black Sea region of Autonomous Republic of Crimea.
Moscow imposed counter-sanctions on Canada in response, including those banning 13 high-ranking Canadian officials, lawmakers and public activists.
The Russian Foreign Ministry has previously stated that it regretted Ottawa's decision to ignore the declaration expressing the free will of the people of Crimea, the overwhelming majority of whom decided in favor of reuniting with Russia in a 2014 referendum.
READ MORE: Canada to send troops to Ukraine 'in non-combat role' - report
Canada to lift sanctions on Iran
In another possible political shift, Canada's foreign minister said that sanctions on Iran are bad for Canadian businesses, including companies like Montreal-based airplane manufacturer Bombardier, indicating they could soon be lifted.
"We'll do it in a speedily fashion, but we'll do it effectively because I would say that the approach of the former government was ideological and irrational," Dion told the media, when commenting on how quickly the sanction could be lifted following Iran's fulfillment of the requirements under its historic nuclear deal earlier this month.
Dion pointed out that Canada is following in the footsteps of its allies, including the US and the EU. The minister pointed to the deal between Iran and the French consortium Airbus to buy jets.
"If Airbus is able to do it, why Bombardier would not be able to do it?" Dion said. "In which way it's helping Canada or the Iranian people or Israel or anyone that Canada is hurting its own industry?"
You can share this story on social media: