Rejection rate 99%: Japan accepts 27 refugees in 2015, despite record applications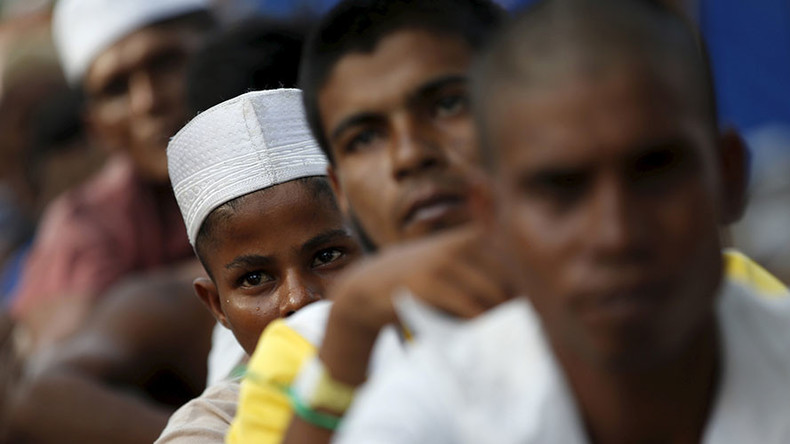 Japan has come under fire after it emerged Tokyo granted refugee status to just 27 people in 2015, despite the country experiencing a record number of applications. The government needs to do more to help refugees, activist groups say.
A record number of 7,586 people requested asylum in Japan last year - a 50 percent increase from 2014, according to preliminary figures released by the Justice Ministry, and cited by newspaper the Asahi Shimbun. It was the fifth year in a row that Tokyo had witnessed a growth in numbers of those seeking refugee status.
Although less than 1 percent of cases were approved, the 27 people given refugee status is more than double the number awarded in 2014, when just 11 were granted asylum.
Nepalese accounted for the largest proportion of last year's applications with 1,768, followed by 969 Indonesian applicants, 926 from Turkey, 808 from Myanmar and 572 Vietnamese. There were also five applicants from Syria.
Of those accepted in 2015, six were from Afghanistan, three each came from Syria, Ethiopia, and Sri Lanka, while two people each from Eritrea and Nepal were accepted.
The Justice Ministry put the surge in applications down to Japan relaxing its immigration rules, which has led to a large increase in the number of people applying from Indonesia. Jakarta and Tokyo now have a visa waiver program in place.
"There are many applicants who enter Japan with short-stay and other visas and repeatedly file refugee applications to live and work in Japan," a ministry official said, as cited by the Asahi Shimbun.
Aside from the 27 given asylum, a further 79 people were given special permission by the justice minister to remain in the country.
However, the small number of those accepted was condemned by rights groups, who say that Tokyo should be doing more to help those fleeing conflict zones.
"In Germany, the number of applicants last year was 1.1 million, and about half of them are expected to stay," said Eri Ishikawa, chair of the board of the Japan Association for Refugees (JAR), according to the Japanese Times.
Although Japan ratified the UN's 1951 Refugee Convention, which defines a refugee as someone who is looking to flee their home country for fear of being persecuted, the country is still wary of bogus claims. The ministry stated that around 30 percent of those rejected in 2014 were clearly not refugees and were looking for jobs, while the vast majority of the remaining 70 percent lacked sufficient evidence to be classed as refugees.
In September, Japanese Prime Minister Shinzo Abe told the UN General Assembly that his country would provide $1.5 billion in emergency aid for refugees, but later told reporters that Japan would not be accepting scores of asylum seekers.
Abe added that Japan needed to address its own problems, such as falling birth rates, before it could look to help those seeking refugee status.
With Japan's birth rate falling and the country having to support a large elderly population, those supporting the acceptance of more refugees say that by increasing immigration, Japan could help to stabilize its population decline.
You can share this story on social media: