Drunken vigilantes: Aussie lads foil robbery (VIDEO)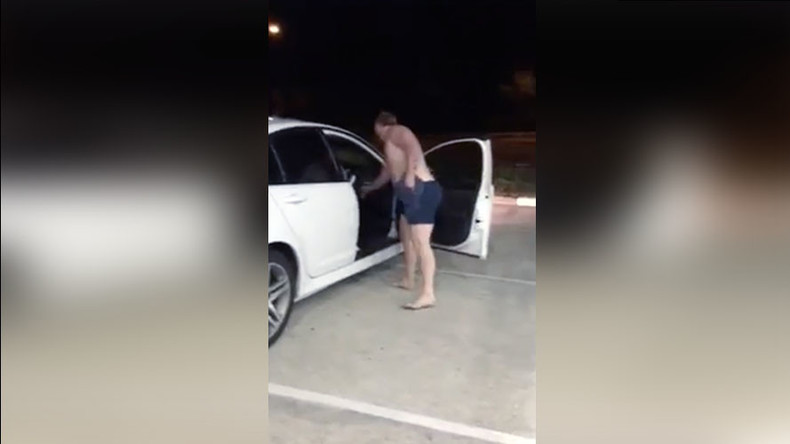 Two mates in Australia have become unlikely heroes after recording themselves foiling a robbery while they were already a few beers into the night.
The video shot by Kane Wiblen starts with James Ross-Munroe talking about how he "busted a plugga" (Aussie slang for 'broke his flip-flops').
They then spot the alleged robbery in progress and decide to intervene by taking the getaway car's keys, which had been left in the ignition.
Nothing says an awesome Friday like beers, mates, laughs, oh and this burger shop robbery gone to shit. Interesting night to say the least!

Posted by Kane Wiblen on Friday, January 22, 2016
After some fisticuffs. Ross-Munroe is seen chasing the suspect down a long, dark street, but unable to catch up.
He later joked on his Facebook page: "I chased them but because I'm fat they got away haha."
Police have since arrested a 23-year-old man in connection with the incident.
Ross-Munroe has become an unlikely hero with the video appearing on national news and being viewed online over half a million times.
He took to Facebook to say it all deserves a celebration, presumably with beer and a new pair of thongs.
You can share this story on social media: