US decision to withdraw accreditation of Russia's honorary consuls 'inadequate' – Moscow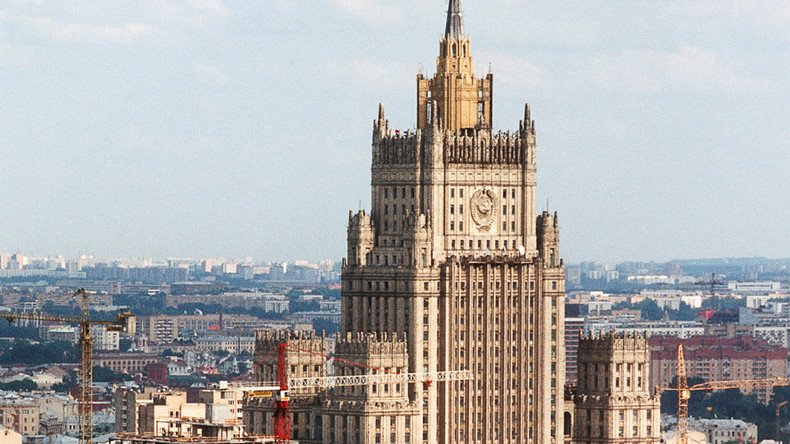 Moscow is indignant over a US decision to withdraw the accreditation of Russia's honorary consuls, the Foreign Ministry said, adding that the move illustrate's the Obama administration's continuing course of curtailing relations with Russia.
"We are indignant about Washington's decision to withdraw the accreditation of five out of six honorary consuls of the Russian Federation in the United States: in California, Utah, Minnesota, Florida and the territory of Puerto Rico. Moreover, they're even being threatened with prosecution," Foreign Ministry spokeswoman Maria Zakharova said in a statement.
#Zakharova: US once again showed true attitude to people-to-people contacts in which honorary consuls have been directly involved @RusEmbUSA

— MFA Russia (@mfa_russia) January 22, 2016
US attempts to explain this "inadequate" decision by accusing Russia of escalating tensions in relations between the two countries "doesn't stand up to scrutiny," she stressed.
"It's well known that the it is US who unleashed a sanctions war against Russian and is leading a large-scale Russophobic propaganda campaign all over the world, trying to deflect responsibility for the support of the armed coup in the Ukraine and the bloody war in Donbass," Zakharova said.
According to the spokeswoman, the American intelligence services carry out provocations against the staff of Russian diplomatic missions, not only in the US, but also in other countries.
The Obama administration is "continuing its course of curtailing relations with our country" by the decision to withdraw the accreditation of Russia's honorary consuls, she added.
"US authorities have once again demonstrated their true attitude towards the issue of developing contacts between people [in the US and Russia], which is precisely the thing the honorary consuls were doing," Zakharova said.
The ministry spokeswoman expressed gratitude to American citizens who performed the functions of Russia's honorary consuls "for their great contribution to the development of multifaceted cooperation between Russia and the US."
She also expressed hope that "common sense will prevail" and that the honorary consuls will eventually be reinstated in their role.
The only Russian honorary consul to currently continue working is the one in Colorado, according to the foreign ministry.
READ MORE: Putin, Obama call for de-escalation of tensions between Saudi Arabia and Iran
An honorary consul is an official representative of one county in the territory of another, who usually works without pay, but enjoys the same privileges as career diplomats.
They can be both be citizens of the sending country or locals appointed in cities and towns who aren't significant enough to open a professional consulate.
The honorary consuls are tasked with strengthening political, economic and cultural ties between the two countries.
You can share this story on social media: